NAME Scholars
NAME is fortunate to have among its members many of the top scholars and educators in the field of multicultural education. Permission has been specifically granted to NAME by these authors to have their biographies listed here.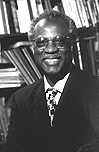 James A. Banks
is a Russell F. Stark University Professor and Director of the Center for Multicultural Education at the University of Washington, Seattle(
http://depts.washington.edu/centerme/home.htm
) In 2003, the Center received the
NAME Program Award
. Professor Banks has published many articles and books in multicultural education and in social studies education. He is a past president of the American Educational Research Association (AERA) and the National Council for the Social Studies (NCSS). His books includeTeaching Strategies for Ethnic Studies (Fifth Edition, Allyn and Bacon, 2003);
Educating Citizens in a Multicultural Society
(Teachers College Press, 1997),
Cultural Diversity and Education: Foundations, Curriculum and Teaching
(Fourth Edition, Allyn and Bacon, 2001), and
Diversity and Citizenship Education: Global Perspectives
(Jossey-Bass, 2004).Professor Banks is the editor, with Cherry A. McGee Banks, of the
Handbook of Research on Multicultural Education
(Second Edition, Jossey-Bass, 2004), which received the
NAME Multicultural Book Award
in 1997; and
Multicultural Education: Issues and Perspectives
(Fifth Edition, John Wiley & Sons, 2004). He is the editor of the "Multicultural Education Series" of books published by Teachers College Press, Columbia University. There are currently 18 published books in the Series. Others books are in various stages of development.Professor Banks holds honorary Doctorates of Humane Letters from the Bank Street College of Education, the University of Alaska-Fairbanks, the University of Wisconsin-Parkside, and DePaul University in Chicago. He is a member of the Board on Children, Youth, and Families of the National Research Council and the Institute of Medicine of the National Academy of Sciences. He is also a member of the National Academy of Education.The website for James A. Banks is :
http://faculty.washington.edu/jbanks
.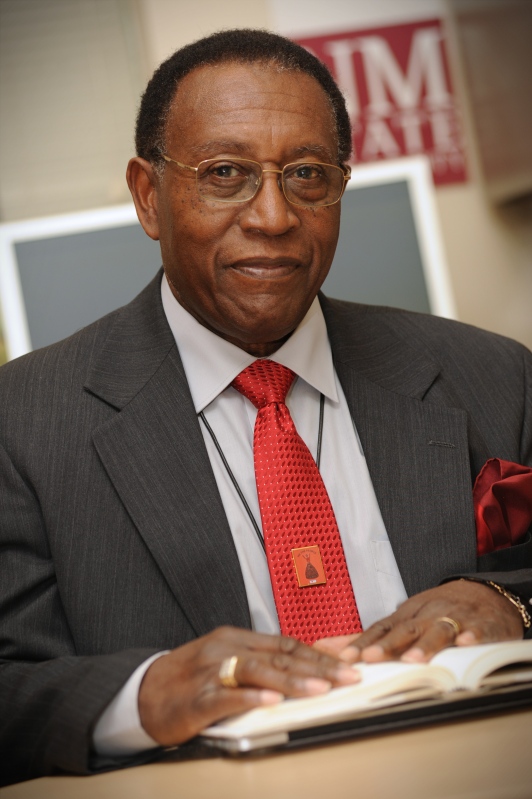 H. Prentice Baptiste
is a Distinguished Achievement Professor in the Department of Curriculum and Instruction, College of Education at New Mexico State University (NMSU) in Las Cruces, New Mexico. He is a founding member of NAME and also serves on its National Board. Dr. Baptiste was invited by the founders of NAME to write a history of the organization. This history entitled
A Historical Perspective of NAME
, co-authored by Ashley Ryan and V. Patricia Williams, was published as a special issue of Praxis in 2013.
Professor Baptiste provided the leadership for the establishment of the first multicultural doctoral program in teacher education, described in his article -
Multicultural Education Evolvement at the University of Houston: A Case Study, in Pluralism and the American Teacher: Issues and Case Studies
, 1977, AACTE publications. His scholarship interests include the conceptualization of multicultural education, the process of multiculturalizing educational entities, and culturally diversifying science activities. One of his most recent research interests is centered on the U.S. Presidents and their role in social justice for all Americans.
Baptiste has authored or edited seven books, as well as numerous articles, papers, and chapters on multicultural education. He has worked extensively with urban and rural school districts in designing and implementing comprehensive diverse and multicultural plans. He has presented papers and conducted workshops on multicultural issues in Nigeria, Egypt, Germany, Jamaica, Morocco, the Netherlands and Kenya. Among his books are
Leadership, Equity, and School Effectiveness
; and
Students at Risk in At-Risk Schools
, published by Sage in 1990 and 1992 respectively. Professor Baptiste served as co-editor of the
Journal of Educational Equity and Leadership
, 1983 to 1988, published by The University Council for Educational Administration and Sage publications. He also serves on the editorial boards of the journals of
Multicultural Education
and
Praxis
. He was one of six authors of the Macmillan/McGraw-Hill K-8 Science series and was charged with the responsibility of assuring that the content was diverse in the representation of scientists and cultures. This series was adopted in California, Texas, and Florida for all districts. As a member of Bill Nye's National Science Advisory Committee, Professor Baptiste had a major role in the inclusion of the diversity in the "
Bill Nye the Science Guy
" television series.

Philip C. Chinn
is a Professor Emeritus in the Division of Special Education, California State University, Los Angeles. He served as the Special Assistant to the Executive Director for Minority Concerns (now Diversity Affairs) at the Council for Exceptional Children from 1978-1984. He also served as the Director of the California State University, Los Angeles Center for Multicultural Education until his retirement.He is the co-author, with Donna M. Gollnick, of
Multicultural Education in a Pluralistic Society
, Merrill Publishing Company, (Seventh Edition, In Press). He has also co-authored two texts in special education, and numerous textbook chapters. Until his recent retirement, he served on the NCATE Board of Examiners, served as
vice-president of NAME
, and as a Commissioner on the California State Advisory Commission on Special Education.He served as co-editor of
Multicultural Perspectives
,
the journal of NAME
1997-2001. He is a recipient of the National Association for Bilingual Education
President's Award
, and the American Association for Colleges of Teacher Education's
Advocate for Justice Award
. In 2002,
NAME honored him by naming their Multicultural Book Award in his name
.

Carl A. Grant
is Hoefs-Bascom Professor of Teacher Education in the Department of Curriculum and Instruction at the University Wisconsin-Madison. He is a former classroom teacher and administrator, and has spent time in England as a Fulbright Scholar.He was
President of the NAME
from 1993-1999. He was also Editor of Review of Educational Research from 1996-1999, and served as a member of the National Research Council Committee on Assessment and Teacher Quality from 1999-2001.In 1990 the Association of Teacher Educators selected Dr. Grant as one of the 70 Leaders in Teacher Education. In 1997 he received the School of Education Distinguished Achievement Award from the University of Wisconsin at Madison. In 2001 he received the
G. Pritchy Smith Multicultural Educator Award from NAME
and the Angela Davis Race, Gender, and Class Award from the Race, Gender, and Class Project.Some of Dr. Grant's recent publications include – Grant, C.A. (2003).
An education guide to diversity in the classroom
. Boston: Houghton Mifflin; Grant, C.A. & Lei, Joy L. (2001).
Global construction of multicultural education: Theories and realities
. Mahwah, N.J.: Erlbaum; Grant, C.A. & Sleeter, C.E. (2003).
Turning on learning: Five approaches for multicultural teaching plans for race, class, gender, and disability
(3rd edition). New York: Wiley and Grant, C.A. & Sleeter, CE (2003).
Making choices for multicultural education: Five approaches to race, class and gender
(4th edition). New York: Wiley. His book,
Global Constructions of Multicultural Education: Theories and Realities
(Lawrence Erlbaum, 2001)
received the Philip C. Chinn Multicultural Book Award from NAME
.

Donna M Gollnick
was
President of NAME
from 1999-2001. She is also Senior Vice President of the National Council for Accreditation of Teacher Education (NCATE), where she oversees accreditation activities. She was a contributor to the 1995 Handbook on Research in Multicultural Education.She is co-author with Philip Chinn of
Multicultural Education in a Pluralistic Society
. She is also co-author of the textbooks,
Introduction to the Foundations of American Education
, in its 13th edition, and
The Joy of Teaching: An Introduction to the Profession
. In 1996, the School of Family and Consumer Sciences at Purdue University presented her a Distinguished Alumni Award.AACTE honored her as an "Advocate for Justice" in 1998 and NAME has honored her for her years of devotion and her continuing work for NAME by creating a fellowship in Donna and her late husband's names – the
Donna M. Gollnick & Willard Loftis Fellowship for Research in Multicultural Education.

Sonia Nieto
is Professor of Education, University of Massachusetts, Amherst. She has been a teacher for 35 years, teaching students at all levels from elementary grades through graduate school. Her research focuses on multicultural education, the education of Latinos, immigrants, and other culturally and linguistically diverse students, and Puerto Rican children's literature. Her books include
Affirming Diversity: The Sociopolitical Context of Multicultural Education
(4th ed., 2003),
The Light in Their Eyes: Creating Multicultural Learning Communities
(1999), and
Puerto Rican Students in U.S. Schools
(2000).She has also published numerous book chapters and articles in such journals as
The Harvard Educational Review
,
Educational Forum
,
Multicultural Education
, and
Theory into Practice
.
She serves on several national advisory boards that focus on educational equity and social justice, and she has received many awards for her advocacy and activism, including the 1989 Human and Civil Rights Awardfrom the Massachusetts Teachers Association, the 1995 Drylongso Award for Anti-Racist Activists from Community Change in Boston, the 1996 Teacher of the Year Award from the Hispanic Educators of Massachusetts, and the 1997
Multicultural Educator of the Year Award from NAME.
She was an Annenberg Institute Senior Fellow (1998-2000) and she received an honorary Doctorate in Humane Letters from Lesley College in Cambridge, Massachusetts in May, 1999. In June, 2000, she was awarded a month-long residency at the Bellagio Center in Italy.
Other Books by Sonia Nieto:
What Keeps Teachers Going?
NY: Teachers College Press, 2003.
Language, Culture, and Teaching: Critical Perspectives for a New Century
(a compilation of previously published journal articles and book chapters). Mahwah, NJ: Lawrence Erlbaum Associates Publishers, Inc., 2002.
The Light in Their Eyes: Creating Multicultural Learning Communities
. New York: Teachers College Press, New York: Teachers College Press, 1999. (A 1999 American Educational Studies Association Critics' Choice Selection). Her most recent publication is
Finding the Joy in Teaching Students of Diverse Backgrounds
(Heinneman, 2013). Nieto interviewed 22 teachers of varying backgrounds and school settings who help answer the question of what effective, culturally responsive teaching looks like in the real world. Their stories of success, failure, frustration and hope will resonate with everyone who has struggled to meet the needs of diverse students in our current sociopolitical context and from a social justice perspective. She ultimately raises a persuasive argument that teaching is an ethical endeavor, that we must honor students' identities and believe in their futures, and that ultimately teaching is an act of love.
Sonia Nieto's website:
http://www-unix.oit.umass.edu/~snieto

Christine E. Sleeter
is a Professor in the College of Professional Studies at California State University, Monterey Bay. She was a former classroom teacher in Seattle. She is incoming Vice President of Division K of the American Educational Research Association (2004-2006), and was General Program Chair of the 1998 AERA Annual Meeting. She was President of the Sociology of Education Association (2001-2003).Dr. Sleeter has received several awards for her work including the California State University Monterey Bay President's Medal (2003), the
NAME Research Award
(1994), and the AERA Committee on the Role and Status of Minorities in Education Distinguished Scholar Award (1995). Sleeter was a
recent President of NAME
and is currently serving on the board as
Immediate Past President
. Some of her recent publications include Sleeter, C. E. (2004).
Context-conscious portraits and context-blind policy
. Anthropology & Education Quarterly. 35(1): 132-136; Sleeter, C. E. (2003)
Teaching globalization
. Multicultural Perspectives 5(2): 3-9; Sleeter, C. E. (2003)
Reform and control: An analysis of SB 2042
. Teacher Education Quarterly, 20 (1): 19-30; Sleeter, C. E. (2002)
State curriculum standards and the shaping of student consciousness
. Social Justice 29 (4): 8-25; Sleeter, C. E. (2001)
Culture, Difference and Power
(Teachers College Press); and
Turning on Learning and Making Choices for Multicultural Education
, both with Carl Grant (Wiley, 2003).Christine E. Sleeter's website:
http://home.csumb.edu/s/sleeterchristine/world/
Sleeter's newest book is
Power, Teaching, and Teacher Education:
Confronting Injustice with Critical Research and Action
: (General Editors: Norm Denzin, Joe L. Kincheloe and Shirley R. Steinberg)(available from www.peterlang.com) This collection of essays frames the work of teachers and teacher educators within a struggle over what it means to educate a highly diverse public. Visions for public education, as shaped by progressivism and the Civil Rights movements, have emphasized preparation of all children and youth for participation in a diverse democracy. This vision is being challenged by neoliberalism, which frames education as a commodity to be acquired for individual advancement within a competitive marketplace, and as an arena for profit-making. In this book, Sleeter connects incisive conceptual analyses, research reviews, and descriptive portraits of teachers and teacher educators as they «teach back to power.» She argues that the work of pushing back against neoliberalism, especially as it overlaps with racism, patriarchy, and radical religious fundamentalism, is a political project, but one that research can help to support.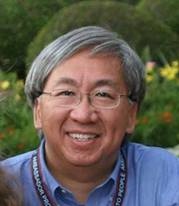 William A. Howe
,
Past-President of NAME
, is the Education Consultant for Multicultural Education at the Connecticut State Department of Education. In 2006 he was named the
G. Pritchy Smith Multicultural Educator of the Year
at the Annual NAME Conference in Phoenix, AZ. He is also an adjunct professor of education at the University of Connecticut, Albertus Magnus College and Quinnipiac University. He is the Connecticut State Title IX Coordinator and Chair of the Connecticut Asian Pacific American Affairs Commission. In addition to numerous articles, he was a coauthor of the
Handbook for Achieving Gender Equity through Education
, 2nd Edition. He has been an educator for over 35 years in the U.S. and Canada and has made seven trips to China and one to South Africa to study multicultural education. In 2007 he made his first trip to Israel to study the Holocaust. Bill Howe collaborated with Penny Lisi to develop a new resource,
Becoming a Multicultural Educator: Developing Awareness, Gaining Skills, and Taking Action
. (SAGE, 2013), which has become a leading textbook for teacher education and won the
NAME Book Award in 2013
.

Penelope L. Lisi
,
Editor of Multicultural Perspectives
, the official scholarly publication of NAME. is Professor in the Department of Educational Leadership at Central Connecticut State University. Her scholarship work focuses on leadership for social justice, leadership for teaching and learning, and leadership in international school settings. She has made more than 20 trips to Iceland to investigate educational leadership in an environment of school change. Penny has delivered more than 45 peer-reviewed papers at conferences in the United States, England, Finland, Portugal, Hungary, Switzerland, Jamaica, and Iceland. She is an adjunct faculty in the Global Education Program through the College of New Jersey and has taught summer courses since 2005 in Palma de Mallorca. With long-time collaborator Bill Howe, their first text together is
Becoming a Multicultural Educator: Developing Awareness, Gaining Skills, and Taking Action
. (SAGE, 2013), which won the
NAME Book Award in 2013
.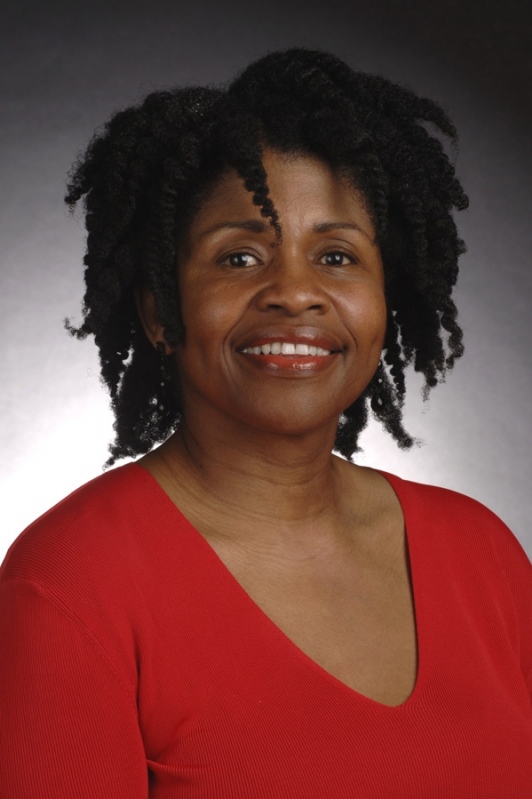 Aretha Faye Marbley
is Professor and Director of Community Counseling in Counselor Education at Texas Tech University. She received a PhD from the University of Arkansas and is a licensed professional counselor, board approved supervisor, and national certified counselor. She is a critical social justice womanist activist educator, servant, and scholar with a research focus on global multicultural-social justice. This includes the stories and counternarratives of silenced voices specifically, those of women, people of color, and communities of color in oppressive social structures. Her multicultural-social justice and human rights work spans three decades. She has published extensively, provided professional development, and presented numerous papers locally, nationally, and internationally in the area of multicultural social justice, diversity, and human, social, and cultural rights.
Dr. Marbley also serves on several editorial boards including
Journal of Praxis for Multicultural Education
,
Multicultural Education
, and
The Journal for the Study of Sports and Athletes in Education
,
Journal of Thought
,
Educational Foundations and the National Charter Schools Institute Learning Resources Journal
. She has served as a reviewer for International Journal of Educational Administration and Policy Studies; Teachers College Record; Journal of African American Studies; the Journal of Counseling and Development and Sex Roles.
Dr. Marbley is author of
Multicultural Counseling—Perspectives from Counselors as Clients of Color
, Routledge/Taylor Francis publishers and co-editor of
Diverse Millennial Students in College: Implications for Faculty and Student Affairs
, Stylus, publisher.Professor Marbley is the recipient of numerous awards such as the Association for Multicultural Counseling and Development (American Counseling Association) National Human Rights Award; Texas Tech Office of the President's Excellence in Diversity and Equity Faculty Award; Texas Tech University Outstanding Researcher Award. In 2007, she was inducted into the Lubbock African American Chamber of Commerce Educators Hall of Fame. She is the College of Education nominee for the Texas Tech University Barnie E. Rushing Research Award and the Texas Tech University President's Academic Award. Dr. Marbley is also the 2007 recipient of the
NAME Carl A. Grant Multicultural Research Award
.