Spring KEYNOTES, Institutes & LIVE Sessions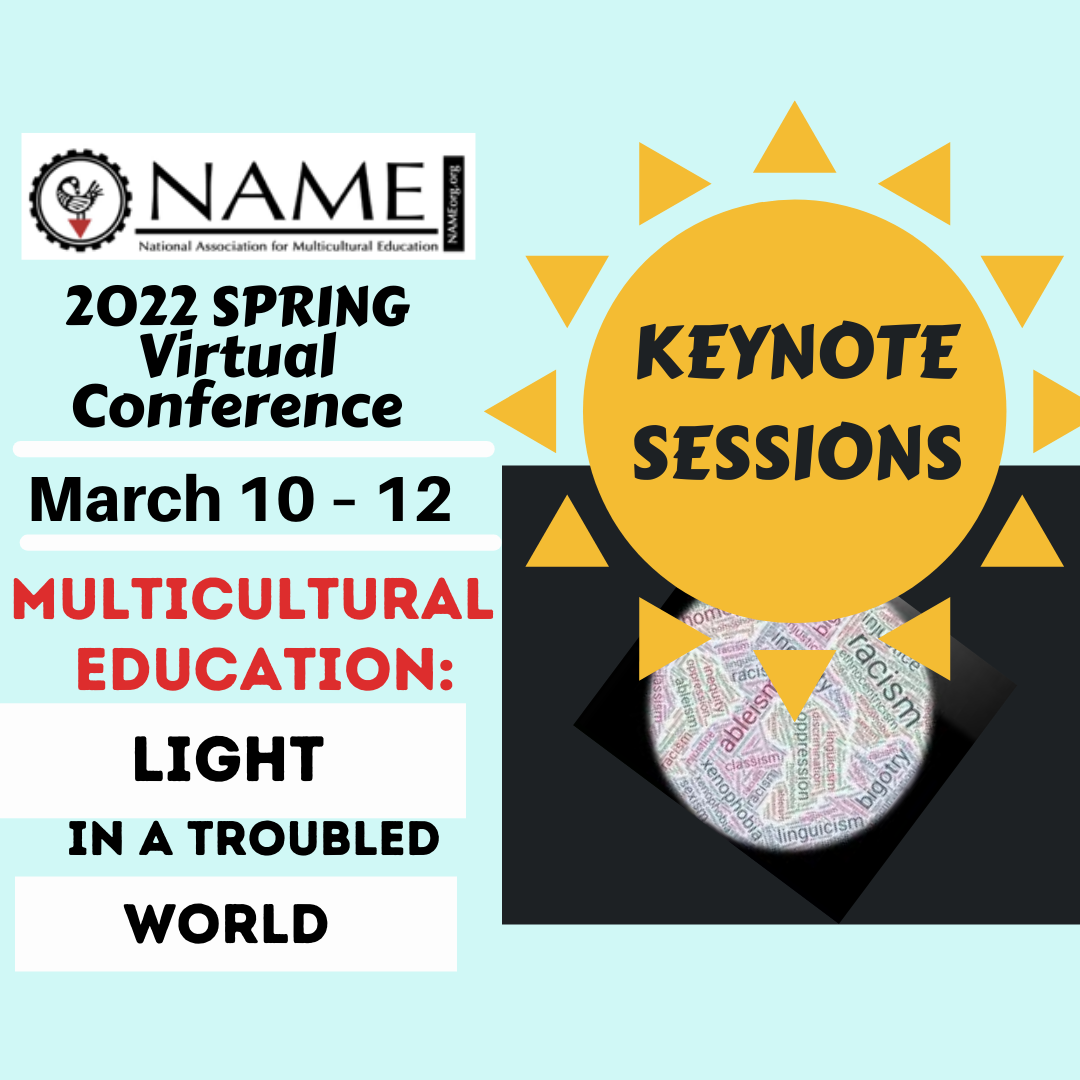 KEYNOTE SESSIONS: NAME 2022 Virtual Conference
(To date; additional sessions pending)
More conference details are being posted regularly!! Watch for more exciting program plans. REGISTER NOW
≈≈≈≈≈≈≈≈≈≈≈≈≈≈≈≈≈≈≈≈≈≈≈≈≈≈≈≈≈≈≈≈≈≈≈≈≈≈≈≈≈≈≈≈≈≈≈≈≈≈≈≈≈≈≈≈≈
OPENING SESSION: March 10, 2022
Alternative Facts: The Lies of Executive Order 9066
Film and Panel Discussion with the Filmmaker, Jon Osaki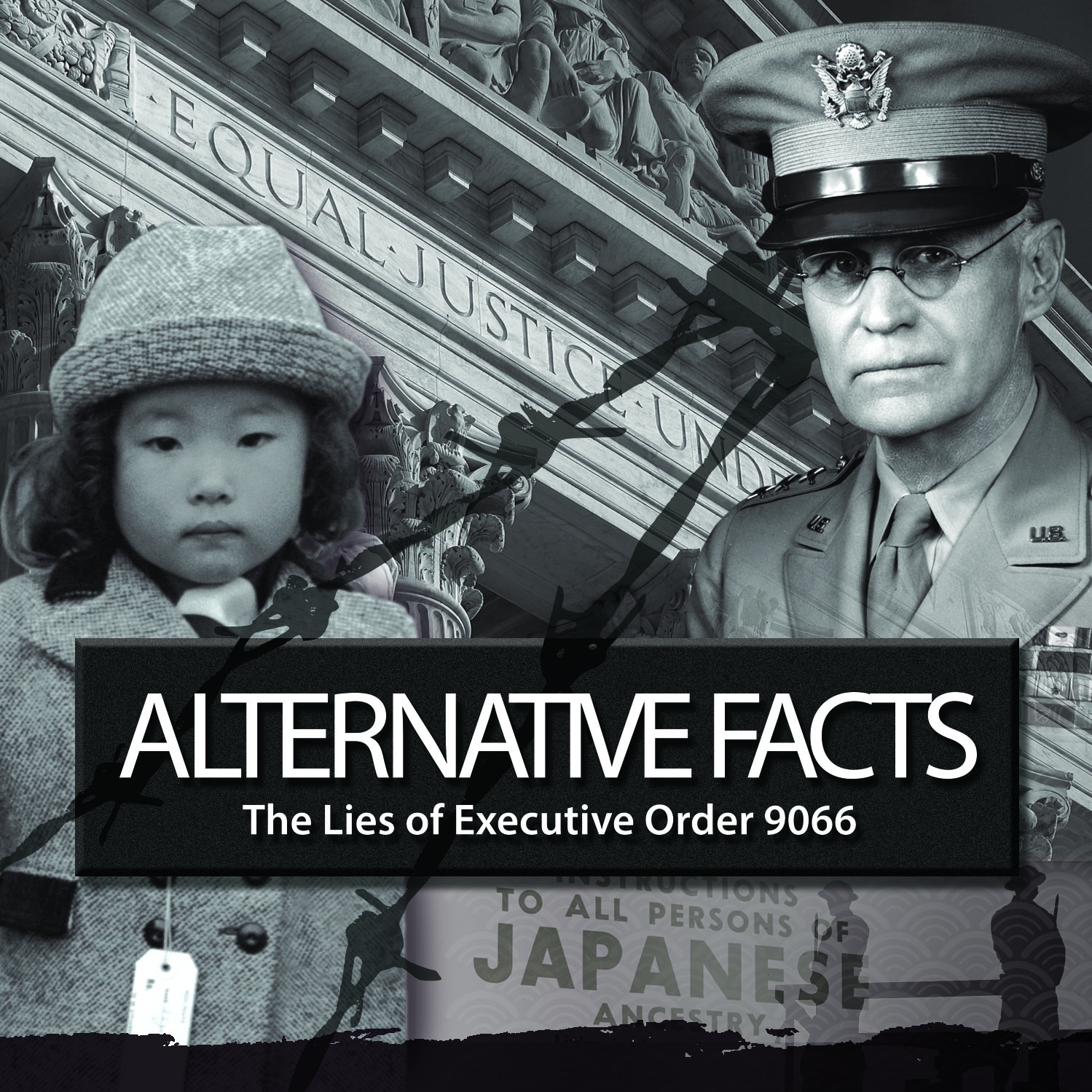 Following the 1941 bombing of Pearl Harbor, President Roosevelt signed Executive Order 9066 which authorized the mass round-up and incarceration of nearly 120,000 Japanese in American concentration camps. Award-winning documentary filmmaker, Jon Osaki opens the NAME Conference with his ground-breaking film, Alternative Facts: The Lies of Executive Order 9066. In the film, Osaki documents the largely unknown story of false information and political influences which led to the mass incarceration. The film also examines the parallels to ongoing systemic racism in America and similar attempts to abuse the power of the government.

Following the documentary screening, a panel will include:
Panel Moderator: Dianne Fukami, television personality, Bridge Media founder, and documentarian.
Jeanette Misaka, Heart Mountain camp internee, retired University of Utah faculty, and disabilities and social justice advocate.
Donald K. Tamaki, Senior Counsel at Minami Tamaki LLP, legal team for Supreme Court case Korematsu v. the United States.
<<œ>><<œœ>><<œœ>><<œœ>><<œœ>><<œœ>><<œœ>><<œœ>><<œœ>><<œœ>><<œœ>><<œœ>><<œœ>>
KEYNOTE SESSION:

Transforming Multicultural Education Policy and Practice:
Commemorating the 25th Anniversary of the Multicultural Education Series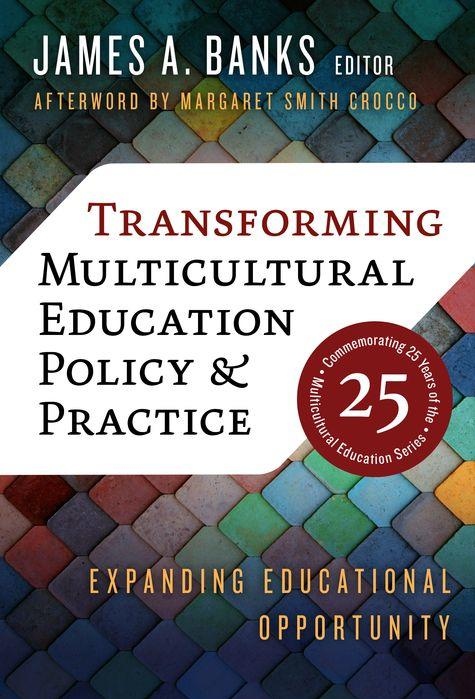 Panel Presentations by Contributors:

Introduction of Session and Participants
James A. Banks, Session Chair
><
What Research Says about Ethnic Studies
Christine E. Sleeter
California State University, Monterey Bay
><
Understanding the Structural Nature of Oppression through Racism
Robin DiAngelo
University of Washington, Seattle
><
The Role of the Schools in Reducing Racial Inequality
Pedro Noguera
University of Southern California
><
Culturally Responsive Pedagogy
Tyrone C. Howard
University of California, Los Angeles
><
Embracing a Structural View of Poverty and Education:
Ditching Deficit Ideology and Quitting Grit
Paul C. Gorski
Equity Literacy Institute and EdChange
This live panel keynote session focuses on the book that commemorates the 25th Anniversary of the Multicultural Education Series that James A. Banks edits for Teachers College Press, Transforming Multicultural Education Policy and Practice: Expanding Educational Opportunity. Authors who contributed to this book will describe how multicultural education should be transformed for a nation and world that are becoming increasingly complex due to virulent racism, pernicious nationalism, mass migrations, interracial mixing, social-class stratification, and a global pandemic.

<<œ>><<œœ>><<œœ>><<œœ>><<œœ>><<œœ>><<œœ>><<œœ>><<œœ>><<œœ>><<œœ>><<œœ>><<œœ>>

KEYNOTE SESSION:

Hate Crimes: Tip of the Iceberg
& Radical Multicultural Solidarity
Panel Discussion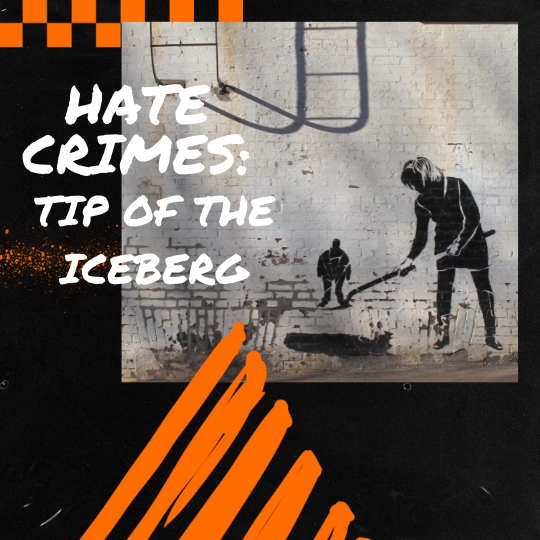 In addition to more than the FBI reported 11,000 victims of hate crimes in 2020, there have been over 10,000 documented cases of U.S. anti-Asian hate crimes since COVID-19 was racialized in March 2020. Tracing back to the genocide of indigenous peoples, enslavement of Africans, and wars of annihilation, the U.S. has a deeply rooted national history of inflicting collective trauma upon and perpetuating violence and "hate crimes" against people of color. These historical and continuing assaults have widened the "intersectionality" of hate to include immigrants, religious groups such as Jews and Muslims, and members of the LGBTQ community. Our "troubled world" now bears witness to the rise of authoritarianism, fascism, and the resurrection and resurgence of white supremacy and white nationalism (the metaphorical "iceberg"). Organized responses to hate crimes that consist of isolated mobilization within specific communities (i.e. race, ethnicity, religion, or sexual orientation) may further feed the power of "divide and conquer" institutional forces.
This general session will include a panel of experts and community activists noted for their roles in addressing the dynamics of hate, commitment to social and restorative justice, and experiences in promoting multicultural engagement strategies in diverse contexts and educational settings.

PANELISTS:
Rigoberto Rodriguez
Associate Professor of Latina/o Public Policy & Chair of Chicano and Latino Studies at California State University, Long Beach
and President, Governing Board of the Santa Ana Unified School District
Sherry C. Wang
Associate Professor at Santa Clara University School of Education &
Counseling Psychology, and Co-Director, Research Initiative on Social Justice and Equity
Maulana Karenga
Professor and Chair of the Department of Africana Studies at CSU, Long Beach,
Creator of Kwanzaa, and prominent author and activist-scholar
<<œ>><<œœ>><<œœ>><<œœ>><<œœ>><<œœ>><<œœ>><<œœ>><<œœ>><<œœ>><<œœ>><<œœ>><<œœ>>

KEYNOTE SESSION:

REPARATIONS:
Stop Repeating History
Panel Discussion
REPARATIONS: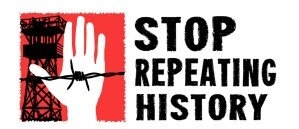 \

The documentary film, Reparations, explores the four-century struggle to seek repair and atonement for slavery in the United States. Jon Osaki was motivated to make this film because of his deep belief that communities of color can only achieve liberation by standing with one another. Reparations seeks to educate other communities about the Black reparations movement and how vital it is to healing this country.
Jon also produces content for the Stop Repeating History campaign, which seeks to educate the public on the importance of political engagement and how we can all take action against hate.


---
≈≈≈≈≈≈≈≈≈≈≈≈≈≈≈≈≈≈≈≈≈≈≈≈≈≈≈≈≈≈≈≈≈≈≈≈≈≈≈≈≈≈≈≈≈≈≈≈≈≈≈≈≈≈≈≈≈≈≈≈≈≈≈≈≈≈≈≈≈≈≈≈≈≈≈≈≈≈≈≈≈≈≈≈≈≈≈≈≈≈≈≈≈≈≈≈≈≈≈≈≈≈≈≈≈≈≈≈≈≈≈≈≈≈

NAME2022 Spring Virtual Conference

Intensive Institutes
THURSDAY, March 10, 2022

NAME's annual series of Intensive Institutes offer an opportunity to get deeper into key topics with leaders in our fields. These longer sessions will be live, Zoom-style presentations. They are optional and additional fees apply. Space is limited, so register for these sessions early.

•• ALL TIMES ARE EASTERN STANDARD TIME ••
Institute I: THU, March 10: 11:00am – 12:45am
An Introduction to PEACEJAM: Helping Youth to Think Globally/Act Locally

Meet the program and people of PeaceJam in this introductory overview. Founded in 1996, PeaceJam is the only global youth organization led by 14 Nobel Peace Laureates dedicated to growing and supporting a generation of future Nobel Peace Laureates who believe peace is possible - and know how to get it done.PeaceJam's mission is to awaken the Peace Laureate within us all. They are creating a generation of young leaders committed to positive change in themselves, their communities and the work, through the inspiration of Nobel Peace Laureates' good work and energy.
Students are inspired by study of the lives and work of Noble prize recipients, covering issues including indigenous rights, confronting racism and reconciliation, women's rights, environmental crises, remedies for extreme poverty, and more. Students learn from the lives—and even direct contact with the Laureates, including Rigoberta Menchu Tum, The Dalai Lama, Desmond Tutu, Shirin Ebadi, Betty Williams, Jose Ramos-Horta and others. With materials tailored to primary and secondary students, the youth-led groups participate in local community assessment activities and develop a local strategy to impact the need they prioritize. More than 1.3 million youth in over 40 countries have participated in the PeaceJam program and each has effected change in their corner of the world - some on the forefront of movements that are changing the world and others in their own quiet and unique ways.

How PeaceJam does it:
Nobel Peace Laureates - The world's most powerful and courageous role models.
Award-winning curriculum that develops six essential competencies.
World-class youth events designed by our Nobel Peace Laureates to awaken purpose, teach peace, and bring joy to the hard work of changing the world.
Billion Acts of Peace Campaign that gives youth a process, platform and community to develop their service-learning projects and campaigns to change the world.
xoxoxoxoxoxoxoxoxoxoxoxoxoxoxoxoxoxoxo

Institute II: THU, March 10: 1pm – 2:45pm
Decoding The School Board Wars: A Practitioners' Conversation about CRT

In today's hyper-divisive environment educators throughout the country find ourselves under assault for doing the very work NAME has been promoting for over half a century. This session offers an opportunity for us to converse with other practitioners, sharing our experiences in the current climate, the lessons we are learning, and the strategies and moves we are creating to sustain and elevate our work. Several NAME members will open the session with their personal stories and perspectives as administrators, teachers, scholars, equity directors and students whose work has been targeted. Considerable time will be devoted to participants talking together in breakout groups and bringing their ideas and strategies back to the large group. Each participant will be encouraged to craft their own action commitment for next steps going forward.
Presenters:
Charlene Lui, NAME ED-Interim
Gary Howard, Author, trainer, activist, founder of REACH Center for Multicultural Education
Panelists include: Wayne Au, Jackie Thompson, Maria Gabriel, Susan Bennett and Jade Peyton Leota

xoxoxoxoxoxoxoxoxoxoxoxoxoxoxoxoxoxoxo

Institute III. THU, March 10: 3:00pm – 4:45pm
NAME's Writing for Publication

A perennial favorite, this institute is designed to assist anyone interested in publishing in professional journals or other related publications, in the field of multicultural education. The session is particularly beneficial to graduate students and junior faculty. During this interactive workshop, participants will learn about the process of writing for publishing from the NAME editors' perspective. Topics to be covered include getting started (selecting appropriate journals, turning dissertations into articles, etc.), the submission and review process, and the relationship of publishing to tenure. Participants should be prepared to share and discuss their article ideas. Participants will receive materials to support their work towards becoming published authors.
Presenters:
Kevin Roxas, MC Perspectives Editor, Western Washington University
Alyssa Dunn, MC Perspectives Associate Editor, Michigan State University

≈≈≈≈≈≈≈≈≈≈≈≈≈≈≈≈≈≈≈≈≈≈≈≈≈≈≈≈≈≈≈≈≈≈≈≈≈≈≈≈≈≈≈≈≈≈≈≈≈≈≈≈≈≈≈≈≈≈≈≈≈≈≈≈≈≈≈≈≈≈≈≈≈≈≈≈≈≈≈≈≈≈≈≈≈≈≈≈≈≈≈≈≈≈≈≈≈≈≈≈≈≈≈≈≈≈≈≈≈≈≈≈

NAME2022 Spring Conference:
A Sampling of the 15 LIVE Sessions
Scheduled for NAME's 2022 Spring Virtual Conference

Here are a few of the Live sessions planned. The sessions are organized by strands.
Conference participants will have access to these sessions, as well as Keynote Sessions, and many pre-recorded sessions, including NAME's Annual MC Film Festival selections. Access to recorded sessions allows participants to view them at their leisure and will be available for an extended time beyond the conference dates.

The Complete list of Conference Strands:
Anti-racism/Critical Race Studies/Black Lives Matter
Critical Race/Pedegogy Theory/Culturally Relevant Pedagogy
Curriculum Studies
Higher Education
Identities/Intersectionality
Immigration/Globalization/Postcoloniality
Language/ESL/Bilingual
Place-based Education
Policy Studies/Policy and Politics
Teacher Education/Teachers/Professional Development
A Sampling of LIVE Sessions:
STRAND: Teacher Education/Teachers/Professional Development

Making Good Trouble: Multicultural Education for Social Justice in a Red State. In our current political climate, we, two teacher educators, describe our experiences in preparing teacher candidates at a midwestern university to enter the teaching profession in a state where public schools, BIPOC, and multicultural education are under constant attack. Presenters: Gabriel Gutièrrez, University of Nebraska at Omaha; Ferial Pearson, University of Nebraska at Omaha. (3.11)

Imagining a Better World through Social Fiction. This session will explore the role of social fiction as a vehicle for grappling with long-standing social justice issues in a way that locates self and family within the issues and the work going forward. Participants will read excerpts from fiction in which protagonists grapple with social justice issues, then consider the power of such readings. Presenter: Christine Sleeter, CSU Monterey Bay, NAME Past President (3.11)

Mindful of Inequities: Teacher Candidates Responding and Relating to 'Practicing Presence'. Research has documented the positive effects of mindfulness practices, but how does mindfulness relate to equity? This presentation will share how presence activities can help teachers and teacher candidates work towards social justice. Attendees will be provided with resources and will discuss how the findings are relevant to their own context. Presenter: Jill Ewing Flynn, University of Delaware (3.11)

Naming personal privilege in a Multicultural Education teacher preparation course: Using critical reflection to shine. Participants will learn about a project where students work to understand how systemic racism has led us to where we are as a society. Teacher candidates write poems in which they unearth and name the privileges and disadvantages they and their families have experienced that have led them to this point in their lives. Presenter: Shameem Rakha, Washington State University Vancouver (3.12)

STRAND: Anti-racism/Critical Race Studies/Black Lives Matter

Is Everyone Here Toxic?: Navigating Colonial Institutions with Critical Race Love. Despite years of progress, educational institutions remain colonial, fostering violent intersectional racism under the guise of academic successes. This workshop, facilitated by a multiracial coalition of scholar-practitioners, offers Critical Race Love as a strategy for personal and collective balance within racially hostile educational institutions. Presenters: Christopher Knaus, University of Washington Tacoma; Yokiko Hayashi-Saguil, University of Washington Tacoma; Hermenia Butler, University of Washington Tacoma; Beleqsa Tamaami, Green River College (3.11)

Antiracist Tools to Light the Path to Multicultural Education. Understand the impact of racial inequities and develop our capacity as K-12 educators to address the current issues our students experience and disrupt these inequities by creating brave, supportive, and equitable learning environments through multicultural education. Presenters: Charlene Lui, NAME Interim Executive Director; Granite School District, Educational Equity; Chelsie Acosta, Salt Lake City School District (3.12)


STRAND: Place-based Education
Illuminate the Stories: Creating a Curriculum Rooted in Community Narratives.
This presentation explores the ways in which local history and community narratives can be used to develop a social studies curriculum that is diverse, accurate, and empowering. Through developed curricular models that honor local Black history, attendees will take away action steps and resources to begin illuminating the stories in their communities. Presenters: Kiana Foster-Mauro, University of Connecticut; Damayanti Rane-Castrodad, University of Connecticut (3.12)


More conference details are being posted regularly!! Watch for more exciting program plans. REGISTER NOW!