#NAME 2022 Spring Virtual Conference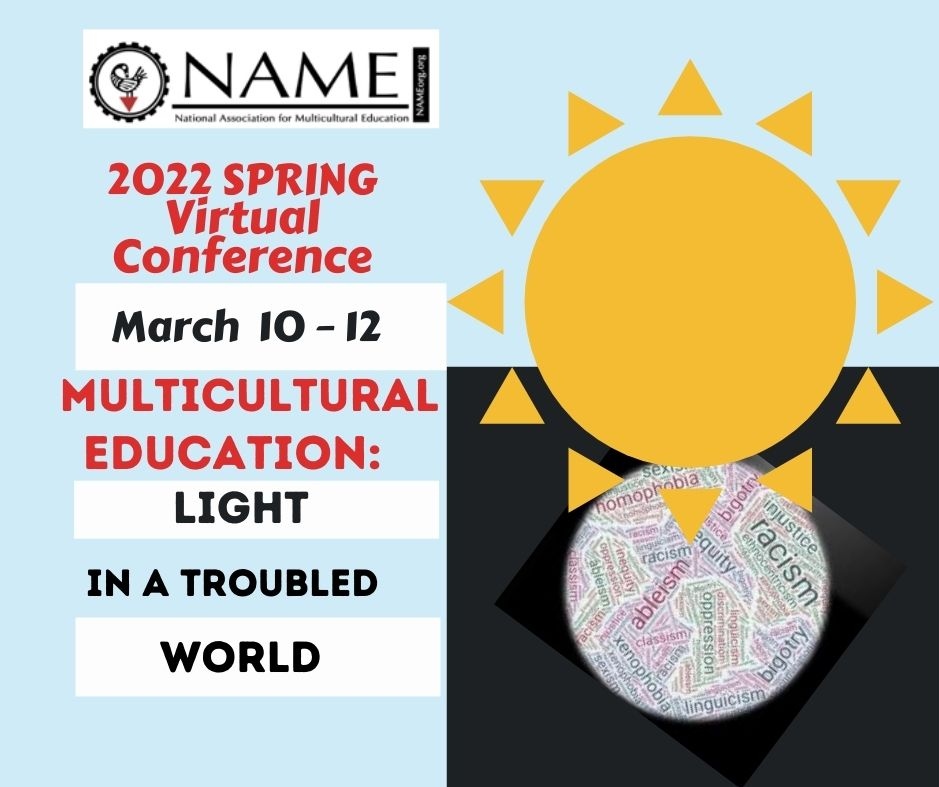 We Reaffirm Our 2022 CONFERENCE THEME:
Multicultural Education: LIGHT in a Troubled World
A global pandemic, social distancing, inequitable vaccine availability, a threat to democracy by domestic insurrection, public school funding for special education and other equity-focused programs in jeopardy, teaching and learning via zoom and other virtual platforms leaving many of us feeling alone and isolated….

The world is indeed troubled.

Multicultural education is a beacon of light and hope for students, educators, families and communities alike through its commitment to social justice and culturally inclusive and unifying practices that pave the path to a brighter and more just future.
As we move toward living in places of peace and justice, NAME and our friends and allies encourage conversations about possible ways to address the inequities and systems that stand in the way of progress.
NAME's 2022 Conference Co-Chair, Ludwig van Broekhuizen and NAME leaders are currently planning a VIRTUAL CONFERENCE for March 10–12, 2022, to bring together educators, community activists and change agents to help re-charge our dedication to multicultural education.

All proposals submitted for the Anaheim conference will be considered
for the Spring 2022 virtual conference.
Lead presenters will be contacted, as per usual.
Watch this space for details on the 2022 Virtual NAME Conference.