2020 NAME Board of Director Candidates



2020 Board of Directors elections will be open until Friday, Oct. 2, 2020
Scroll down to read the candidate's abridged biography, service, and leadership goals
The positions up for election this year are
NAME Executive Committee:
President-Elect
The President-Elect shall coordinate the Association's Annual Conference with the Annual Conference Committee Chair and the Executive Director; coordinate and supervise special projects; perform such other duties as the President and the Board of Directors may assign; and, except as otherwise provided, the duties of the President when the President is disabled from performing his or her duties or absent from meetings where the President would normally preside. The President-Elect shall succeed to the Office of President at the conclusion of the Annual Membership Meeting following the conclusion of the term of office of the presiding President. The President-Elect shall appoint the members of the Conference Committee. This is a six (6) year commitment (2 years as President-Elect, 2 years as President, & 2 years as Past President)
Regional Directors:
Regional Directors for the regions noted, below. Regional Directors shall represent the region at meetings of the Association Board of Directors. They will assist Chapter Presidents in organizing and carrying out his/her responsibilities; coordinate submission of reports of the respective regional affiliates to the Board of Directors; conduct an annual regional meeting, and perform other such duties as may be assigned by the Association's Board of Directors.
Region 1


Connecticut, Maine, Massachusetts, New Hampshire, New Jersey, New York, Puerto Rico, Rhode Island, Vermont
Region 3


Alabama, Florida, Georgia, Kentucky, Mississippi, North Carolina, South Carolina, Tennessee.
Region 5


Arkansas, Colorado, Iowa, Kansas, Louisiana, Missouri, Nebraska, New Mexico, Oklahoma, Texas
Region 7


Alaska, Hawaii, Idaho, Oregon, Washington
No candidate was nominated. An appointment will be made in early 2021
Member voting will be open until Friday, October 2, at 11:59 PM, Eastern Time

A link to the ballots has been emailed to NAME Members.
The election links to vote are also available on your member page,
when you log-in to the NAME Member Area.

The members of Region 1, 3, and 5 have two different ballot links
to allow them to vote for both national and regional offices.

Voting for the NAME Board is a benefit of a paid NAME membership
Scroll down to read the candidate's
abridged bio, service, and leadership goals
They are listed in the following order:
Executive Committee Candidate
Regional Director Candidates
and then in alphabetical for each position

EXECUTIVE COMMITTEE POSITION
Note: All paid NAME members receive ballots for Executive Committee positions
We have 2 longstanding NAME members as
PRESIDENT-ELECT CANDIDATES
Patricia L. Marshall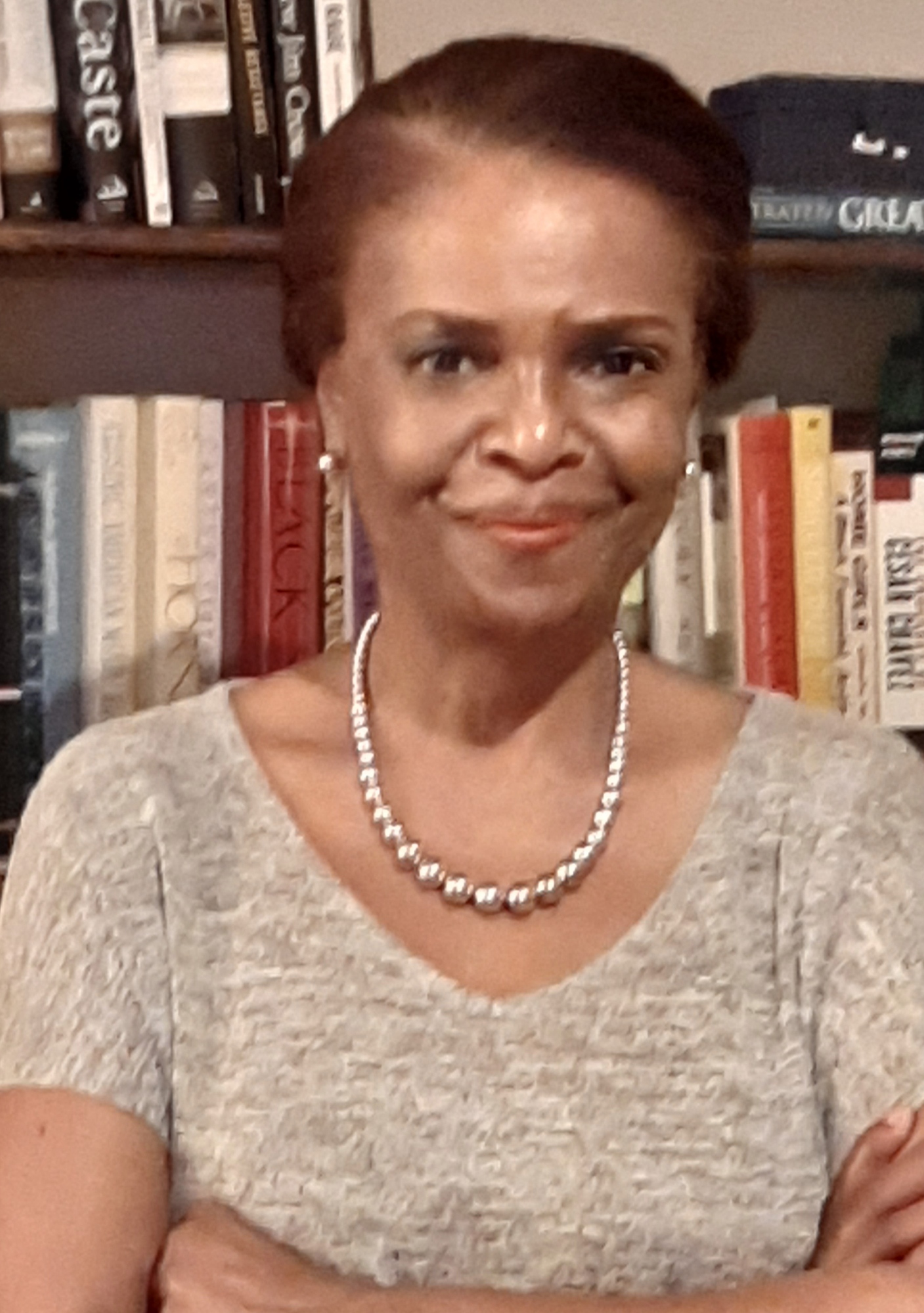 Brief Biography & Service
Patricia L. Marshall is a professor in the Department of Teacher Education and Learning Sciences at NC State University. She attended the second annual NAME conference in 1992, and has been a member of NAME ever since. Dr. Marshall has taught undergraduate and graduate courses in multicultural education. Through her research and scholarship, she has studied personal and professional concerns and challenges surrounding teachers' understanding and enactment of equity pedagogies with a focus, most recently, on mathematics teaching and learning. Dr. Marshall has presented her work to scores of NAME attendees, and has served NAME in various capacities including National Secretary; Annual Conference Proposal Reviewer; Policy, Research & Standards Committee member; and co-Senior Associate Editor of NAME's premiere journal Multicultural Perspectives. Dr. Marshall is a founding member and Past-President of the North Carolina chapter of NAME. She is a Fulbright Scholar (2015-2016), and as part of her research project in Ecuador she taught and studied a comparative multicultural education graduate course at Universidad San Francisco de Quito. Marshall was awarded the 2016 NAME Carl A. Grant Research Award. As an outgrowth of her experience in Ecuador, and continuing interest in cross-cultural social justice work with advocates in Latin America, Marshall served as part of the 2018 NAME delegation to Cuba.
Brief description of leadership goals:
I am a candidate for President-Elect and I seek simply to strengthen NAME. In over 25 years of NAME membership, I have gained insights into this organization from what I call background and foreground perspectives. It is because of these different vantage points that I perceive an important order of business for NAME is a clearer articulation of its mission. The leadership I offer would focus on NAME's engagement in substantive social justice activity that is consistent with and reflective of its mission. NAME should be known for advocacy that critiques and informs thought and practice vis-à-vis multiple realms of justice in schools and communities. This year marks the 30th anniversary of NAME, but to sustain its vitality and relevance I believe NAME needs to produce stronger evidence of its advocacy work for social justice. By its own admission, NAME is the premiere organization in multicultural education, but self-assertion is not enough. Rather, the strength of NAME is also judged by the people and causes for whom we advocate. That is, los testimonios y los cuentos of those whose lives NAME touches, and the frequency with which others in the struggle for equity and justice turn to NAME, should be a measure of our continued relevance. For me, the most pressing challenge for NAME is to revisit its mission and to put forth a compelling agenda in concert with that mission and around which we and our comrades can commit to show up and show out for social justice action.

Ludwig 'Ludy' David Kalakauikekeha Van Broekhuizen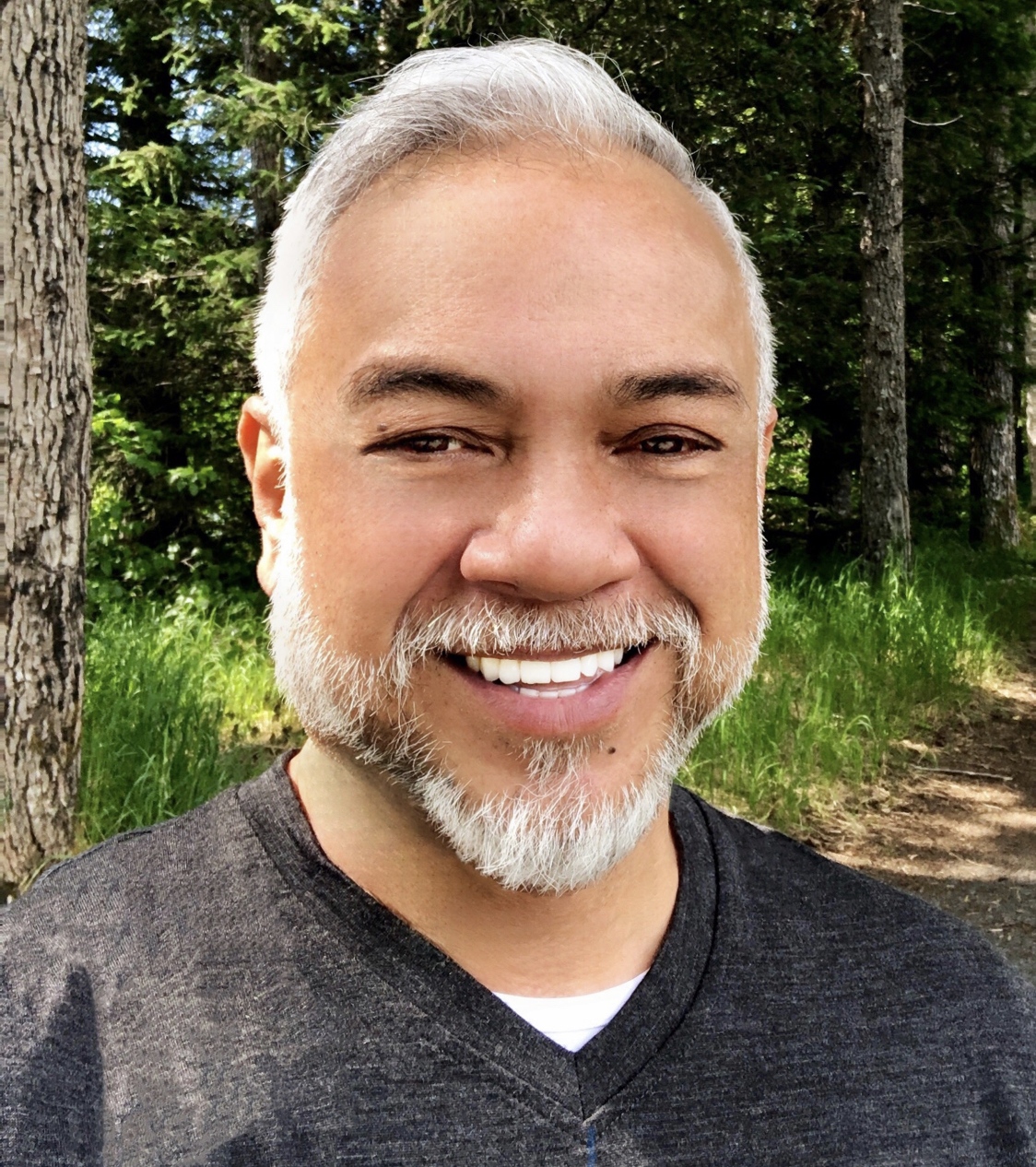 Brief Biography & Service
Recently retired, Ludwig 'Ludy' van Broekhuizen is now the global ambassador for Cognia/AdvancED. He previously served as chief innovation officer and vice president of global development. Ludy is the named inventor on the patent for the Effective Learning Environments Observation Tool (aka eleot) used in schools across the world to measure equitable and active learning. Before joining AdvancED, he led SERVE at UNC-Greensboro and was director of the Regional Educational Laboratory-Southeast. Ludy was also the REL-Pacific director in Hawaii where he led the development of research-to-practice tools to support early reading for English learners. He has worked in the field of education throughout his professional career from teaching middle and high school students English and Spanish to evaluating large federal education programs. Ludy has advanced degrees in linguistics from the University of Amsterdam-Netherlands and the University of Oregon and is fluent in several languages. A past NAME parliamentarian and board member at large, he is a multiracial educator with roots in Southeast Asia, Europe, and Africa and promotes diversity, equity and social justice in all aspects of his life and work. Once upon a time, he was an accomplished hula dancer with the famed Auntie Nona Beamer and her hanai daughter, Maile Loo-Ching Beamer.
Brief description of leadership goals:
Having been affiliated with NAME for over two decades and having served on the Board for a number of years, I am very cognizant of the organization's high expectations for leadership in pursuit of NAME's goals, mission, and vision. I will strive to respectfully lead the organization in partnership and close collaboration with the executive director and the Board with a focus on gaining greater recognition for multicultural education as THE KEY to solving many of our nation's and our world's social issues while supporting educators across the globe in gaining knowledge about diversity, equity, and social justice. I will faithfully attend all Board and other meetings as needed and ensure that every voice and perspective is heard, valued, and respected. An essential component of effective leadership is building trusted and strong relationships. I believe I have the character and past experience to build these types of relationships across the organization. I will not hesitate to ask the difficult questions and raise sensitive issues in the spirit of moving NAME to a higher level of prominence and distinction in our field. I am submitting this application to become president-elect in order to serve the organization in a capacity that I was unable to prior to my retirement. As a recent retiree, I am excited about the opportunity to serve NAME with my time and energy without the limitations of the responsibilities of a full-time position.

I commit to continue to work collaboratively with the NAME board and all members! Mahalo.
Click here to jump to the instructions for members to vote
REGIONAL DIRECTOR POSITIONS
Note: Paid members in each Region will vote for the candidate for that Region's Director.
Region 1
Connecticut, Maine, Massachusetts, New Hampshire, New Jersey, New York, Puerto Rico, Rhode Island, Vermont
Vivian Carlo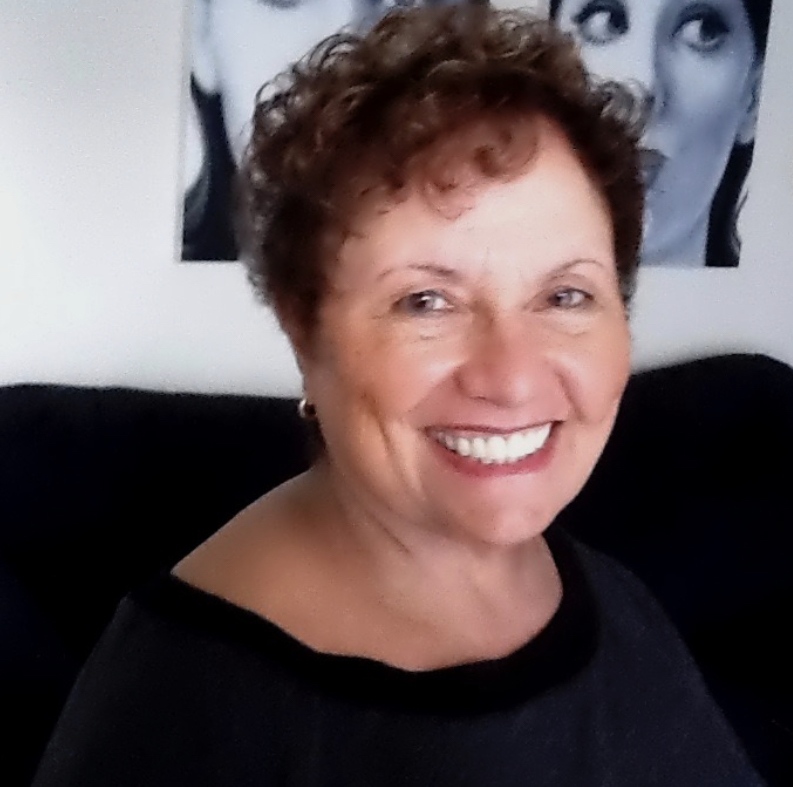 Brief Biography & Service:
Vivian's work is centered in the field of multicultural and social justice education. As faculty at Lesley University in Cambridge for 25 years, she focused on multicultural introspective teacher preparation and the development of a culturally responsive professional practice. She has also been a consultant delivering culturally proficient services to children and adults spanning the breadth of cultural, racial and gender identities. For several years she was the multicultural education adviser for children's programs at WGBH-TV in Boston.

In 2005, Community Change, Inc., Boston, awarded Vivian the 'Drylongso Award given 'to ordinary people doing extraordinary things to combat racism and other forms of oppression.'

Vivian's intersectional identity includes being Puerto Rican, lesbian, feminist, mother, activist, and spiritual being. She is currently the Chair of the Greater Egleston High School Governing Board, Boston.
Service to NAME
Last five years:
~ Attended presented & volunteered at multiple NAME Conferences
~ Volunteered to assist the organization and the Executive Director throughout the year
~ Participated in the development of the new Massachusetts NAME Chapter.
~ As a lifetime member of NAME, when unable to attend a conference, she follows and supports through the website and in association with conference leadership and other members.
Previous:
~ Founded Massachusetts NAME chapter
~ As president: coordinated yearly events bringing regional NAME members together and recruiting new NAME members.
~ Service: NAME Board: at-large member, chair, Budget/Finance Committee (1995-2005).
~ Service: co-chair, Registration Committee (2001-2005); Awards Committee (2005-2007);
~ Reviewer: NAME conference proposals; Multicultural Perspectives Journal
~ Volunteer: many NAME Conferences, Connecticut NAME conference.
~ Other: presented at 21 NAME International conferences

Brief description of leadership goals:
Since my introduction to NAME in 1993, I have been committed to the organization, its principles, its vision and its mission. When I began my doctoral studies in multicultural, bilingual/bicultural education in 1986, I had to create my own program! Shortly after beginning teaching at Lesley University (1992) I learned of the National Association for Multicultural Education and that its national conference was going to be in Detroit. I was excited to know that there were professionals in the field who were coming together to advance ideas I had long held as important to me. My proposal to present was accepted and I found a place I could call home amidst like-minded comrades whose aspirations and goals matched my own.

As I consider the state of the world around us, I appreciate the need for NAME, today more than ever. People are taking heed of the symptoms and results of institutionalized and structural racism and oppression and speaking out against them. They are looking for the knowledge, understanding, and skills necessary to combat the darkness gripping us all.

As a NAME Regional Director it would be my goal to engage in the continuing development of ideas, policies, and practices that advance NAME as an organization and operationalize multicultural education and social justice in communities, schools, and institutions of higher learning. As a NAME leader, I would relish the opportunity to work with others of like-mind to engage in activities that will lead to lasting change as we work together to dismantle structural oppression wherever it exists. As the Region 1 Director, I would work to engage all of the states in our region and engage leaders, educators, students, and community activists, in Puerto Rico, whom I have worked with for many years. It is important to have a fully active region and to link arms with other regions, chapters, and all of this strong international organization






Steven Lysenko

Brief Biography & Service
Steve Lysenko has served in a variety of roles in education at all junctures, Kindergarten through Graduate School, in the Greater Rochester Area of Western New York since 2000. He is the current President of the Local Chapter of NAME, NAME of New York State, and led the effort to receive its Charter in November of 2017. At present, Steve serves as the Assistant Principal for the Spencerport High School Class of 2024 and the Spencerport Academy, the alternative education 'school within a school' model for students who have been identified as 'at-risk,' or 'at-promise,' with respect to on-time graduation from high school. He also serves as a Co-Advisor for DASH (Declare Action to Shift Humanity) 2Change, a student-led organization at Spencerport High School focused on 'doing the work' of advocating for greater equity in Spencerport Central Schools and throughout the Greater Rochester Area.

Brief description of leadership goals:
1. As a Region, we will continue to build upon the work of the immediate past-Director, Dr. Stephanie Storms, including: a) Plan and implement a Region 1 Conference for the spring of 2021; b) Organize and energize Local Chapters in each of the states and Puerto Rico which comprise Region 1, and c) Engage the Region 1 membership in synchronous and asynchronous discussions using technology to share the best information there is regarding the 'cutting edge' of multicultural education.
2. 'Creative confiscation,' or the taking other people's ideas and making them your own, is essential to collaboration and cross-pollination within the field of education. As the Director of Region 1, I will connect with the other Directors to find out about their best practices that they and their members have implemented and will bring them back to the membership of Region 1 for their consumption, evaluation, and/or implementation.
3. A critical aspect of NAME's work includes advocacy and activism. As anti-racist, multicultural, and culturally responsive and sustaining education has multiple entry points, I will look for various opportunities-both virtual and in-person-which will support our region's membership in 'being the change' locally and globally.

Region 3 Candidates
Alabama, Florida, Georgia, Kentucky, Mississippi, North Carolina, South Carolina, Tennessee
Susan V. Bennett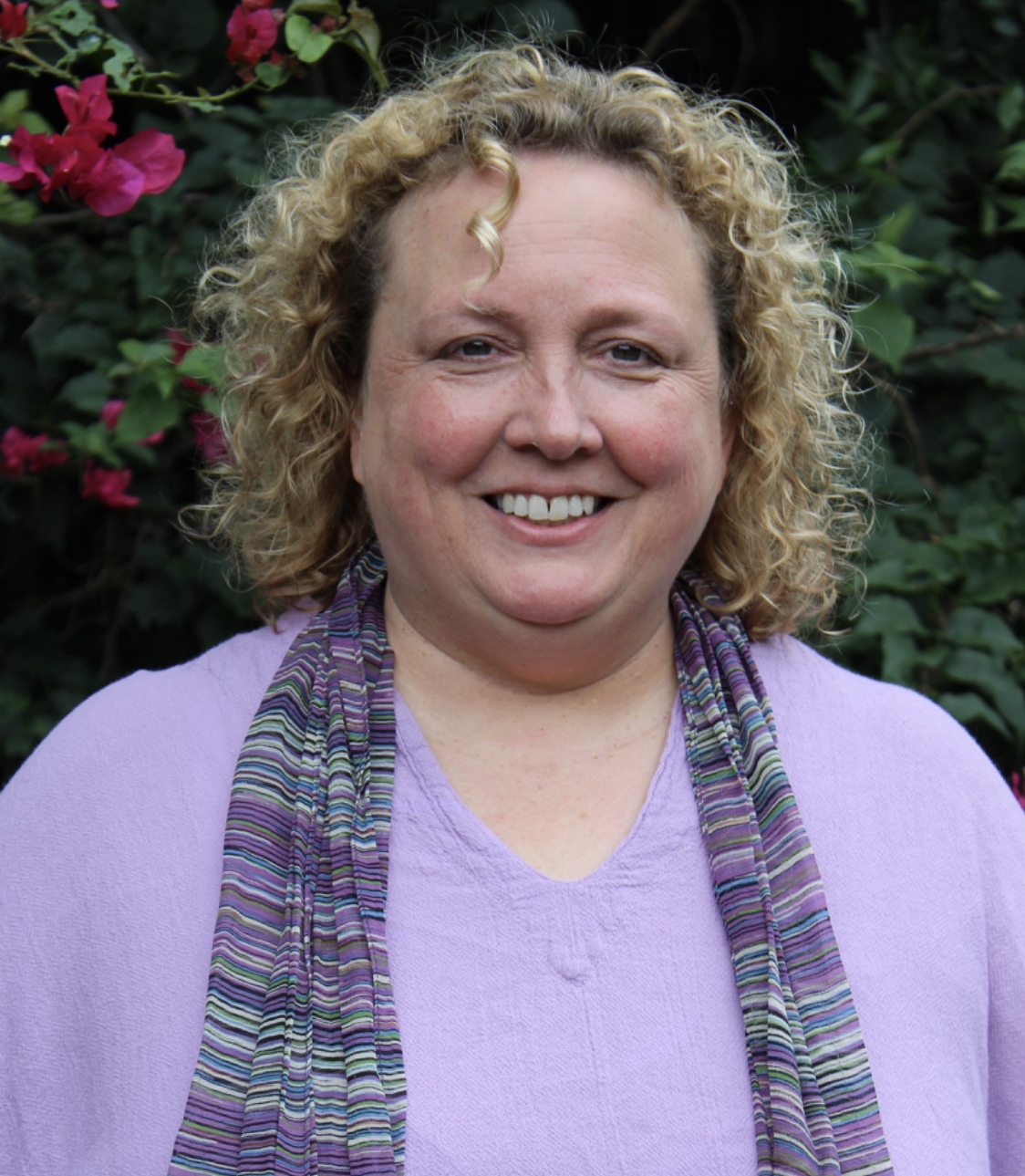 Brief Biography, Service & Leadership Goals:
Susan V. Bennett is an assistant professor in Literacy Education at the College of Education at the University of South Florida, and prior to this position, was a literacy professor at the University of Mississippi. She taught elementary school on the Navajo Reservation in New Mexico and in urban schools in Ohio and Florida. Susan's research and teaching aligns with the mission of NAME of advancing and advocating for social justice and educational equity. She integrates diversity and multicultural education in her graduate and undergraduate courses. Susan has published and presented her multicultural education research nationally and internationally, and for this scholarship, she received the Carlos J. Vallejo Memorial Award for Emerging Scholarship (2019) from the Multicultural/Multiethnic Education SIG of the American Educational Research Association [AERA], an international organization, which is granted for a scholar's contributions to multicultural/multiethnic education and to a scholar who illustrates commitment to underserved communities through improving practical conditions in multicultural communities. Over the last twelve years, Susan demonstrated her dedication and commitment to NAME through volunteering:
Discussion Facilitator, Dine & Dialogue at conference, (2017-2019)
Reviewed for Multicultural Perspectives, (2013-present), proposals (2013-present) and films 2016 & 2017) for NAME conference
Volunteered at registration desk at NAME conference in 2012, 2015-2019
In addition, in various leadership roles in NAME:
Region 3 Director, 2017-present
Volunteer Coordinator, National Association for Multicultural Education Conference, (2017, 2018)
Elected President (2015-2017) and Treasurer (2011-2015) of International Chapter of NAME
Founding member of the International Chapter of NAME in 2011


When I became a member of NAME in 2008 as a doctoral student, I recognized I belonged in NAME. Every conference inspired and rejuvenated me, and I left wanting to work harder on my mission and NAME's mission to "advance and advocate for social justice and educational equity." During my time as a NAME member, Region 3 director and a volunteer, I have gained valuable knowledge and insight and built many relationships throughout NAME membership. I believe my extensive experience and relationships with NAME can help me reach my leadership goals as Region 3 Director. I plan to continue to network and envision working with members to organize new chapters in states where they do not have a chapter. With these new chapters, I will help bring in new members and strengthen NAME's membership. In addition, I will support and collaborate with the existing chapters to increase their membership and make their chapter even stronger. I believe it is especially important now to work together with the membership to eliminate racism and discrimination.


Courtney Bentley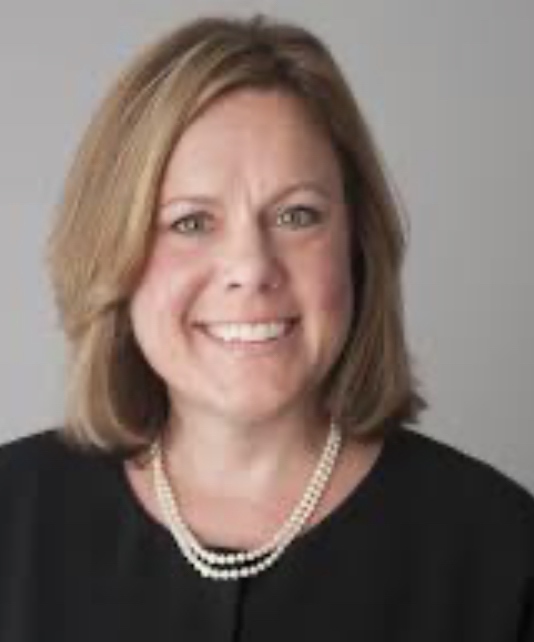 Brief Biography & Service:
Courtney Bentley served as a Professor of Teacher Leadership for many years and is now the Dean of the College of Education and Human Development at the University of Montevallo (UM) in central Alabama. Her commitment and efforts in the areas of multicultural education, diversity, equity, inclusion, and social activism are evident in many areas, not only on campus, but at the state and regional level, as well as with the national organization and its membership. Courtney has consistent presence and active leadership and participation in NAME Learn, presenting at NAME Conferences for years, providing meaningful input at NAME Regional Business Sessions, serving as an ally to UM's diversity initiatives and those of local school districts, and co-facilitating implicit bias trainings in multiple Greater Birmingham school districts. Courtney is not only a consistent representative of the organization on various levels but plans to continue efforts to creatively improve the organization for years to come.

Brief description of leadership goals:
I am honored to have been nominated to serve as NAME Region 3 Director. As Director, I will work to structure collaborative spaces for chapters in our region. I will also work with local chapters to identify initiatives and opportunities to grow our membership. I will reach out to members in states that do not currently have a chapter to determine interest then provide resources and support for new chapter development. I believe we should also work to Identify potential educational as well as social serving non-profit partners in our region who share NAME's commitment to equity, diversity, inclusion, and social justice. In so doing, we can grow the work of NAME by building bridges across these organizations. I commit to supporting NAME's mission by serving as Region 3 representative on the NAME Board. As such, representation will reflect the unique challenges and issues affecting our region as well as places of strength that support NAME. Finally, I commit to working with the President, Executive Director, and other Regional Directors throughout the year to foster strong communication and collaboration.


Region 5 Candidate
This region includes Arkansas, Colorado, Iowa, Kansas, Louisiana, Missouri, Nebraska, New Mexico, Oklahoma, Texas
Brandon Fox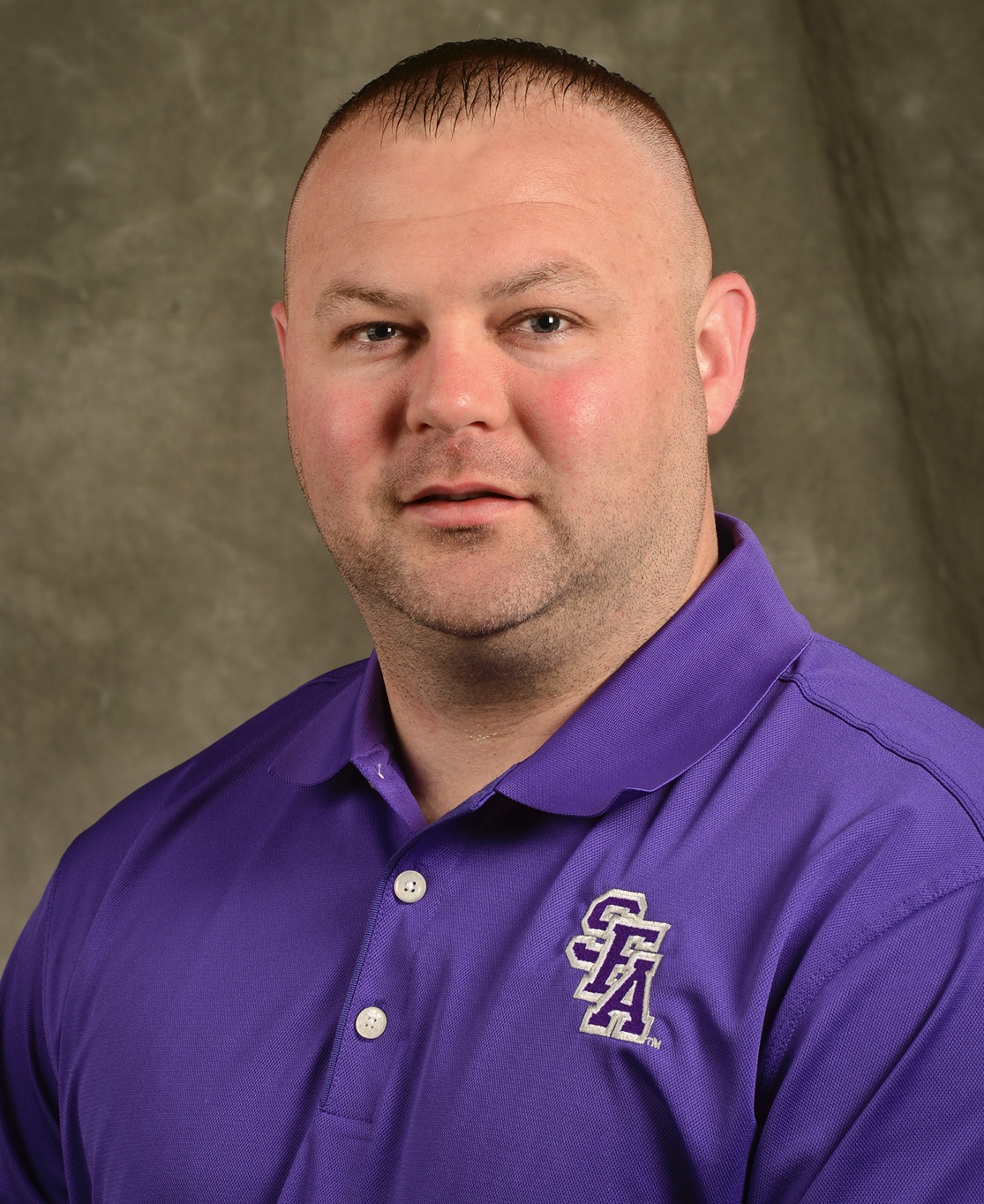 Brief Biography, Service & Leadership Goals:
I have a Bachelor of Science in Kinesiology, a Master's of Education in Secondary Education from Stephen F. Austin State University, a Master's of Education in Early Childhood and a Master's of Science in Sociology from Texas A&M Commerce, and a Ph.D. in C&I with an emphasis in Multicultural Education from Texas A&M University.
I believe that the strength of NAME depends on the level of engagement, productivity, and connectedness of each chapter and region. As Region 5 Director, I hope to advance the development of both chapters and affiliations. We must advance multicultural education prior to and throughout the process of movement building and chapter formation. I believe as regional director, the organization and regional director must be available, present, and active in encouraging and supporting both development of chapters and sustaining and advancing chapters. I believe that it is critical to make connections with relatable community organizations, activists, and establishing space for dialogue and interaction with those that have differing perspectives. One goal that I have would be to establish digital connectedness for all states within our region and use this as a platform for information and action. I feel that our regions are critical networks in the organization and I would like to serve on the Board as Regional Director to further build the connectedness of our region and to provide opportunities for learning in order to advance multicultural education, equity, and social justice?
I have annually reviewed conference proposals for the organization since 2012 and led the development of the Wisconsin Chapter of NAME in 2012. However, I relocated back to Texas in 2012 and was not able to contribute to sustaining the organization as my focus re-shifted back to the Texas Chapter. In 2012, I began serving on the Bylaws Committee (served as chair from 2013-2018) and also served on the Publications Committee. In 2012, I also served as a film reviewer. For approximately one year, I served as co-editor of the NAME newsletter with Dr. Cherry Gooden. Since 2013, I have worked with Dr. Gooden in coordinating the annual First Timer's Orientation and have contributed to the mentoring event at the conference in some capacity. Beginning with the 2013 conference, I have coordinated the Social Justice Dine & Dialogue guided by the vision of Bette Tate-Beaver. Although most of my conference-related work has been with the Dine & Dialogue and First Timer's, I have also spent time volunteering at registration, supporting the mentoring event, or in other needed areas such as with the Film Festival showings.
I have served the organization as the Parliamentarian since from 2013-2018 and as Regional Director for Region 5 since 2018. I have also served as the Member-At-Large, President-Elect, and President for the Texas Chapter of NAME.
NAME Board of Director Elections will be open until Friday, October 2, 2020
Ballots are sent to NAME members with a link to vote.
The election links to vote will also be available on your member page when you log-in to the NAME Member Area.
Once you have accessed your member page, scroll down to the "Engagement" tab, click, then select "elections".

NAME members of Region 1, 3, and 5 will have two ballots, to allow them to vote for both national and regional offices.
Voting for the NAME Board is a benefit of a paid NAME membership.



Click here to jump to the instructions for members to vote