NAME 2017 Conference Registration

NAME 27th Annual International Conference
Salt Lake City, Utah
#NAME2017
November 2 - 4, 2017
Pre-conference Institutes November 1
Post-conference Institutes November 5
Conference Theme: Re-Imagining Multicultural Education in Changing Times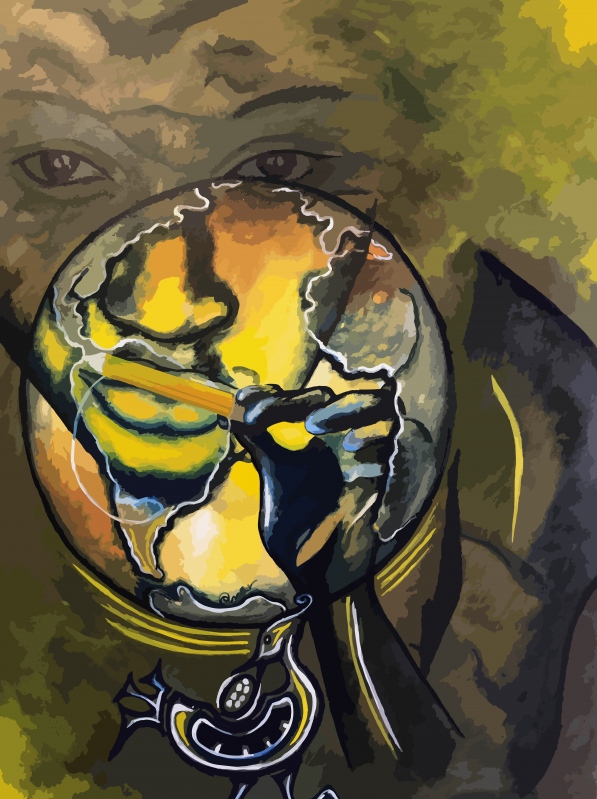 Artwork by NAME member, Omarthan Clarke http://www.omarthan.com

Hilton Salt Lake City Center, room rate $129 per night

NAME Conference Registration Types, Deadlines & Info
Early Bird Registration is open through July 31, at 11:59pm ET
Package A with 2 luncheons and banquet

NAME Member Rate (with presenter & presentation preference option) $299.
NAME Member in-financial need registration (with presenter option & presenter option) $279
Non-Member Rate $399

Package B meal package not included, opening reception included

NAME Member Rate (with presenter & presentation preference option) $139.
NAME Member in-financial need registration (with presenter option & presenter option) $119
Non-Member Rate $239
NAME Conference Refund Policy
No refund for presenters
Written request required for all refunds
Full refund through July 31, minus $25 processing fee
Half refund through September 22, minus $50 processing fee
No refund after September 23

All Registration Deadlines
Early Bird July 31, at 11:59pm ET

Register early, get the best rates
Presenters can indicate their presentation preference

Back to School August 1 - Sept 22, at 11:59pm ET

Can't register as an Early Bird, still get a good deal with Back To School Registration
Presenters can still register, but the date preference is only available for Early Birds.
All Presenters must register by September 22 (no exceptions or extensions)

Regular Registration September 23 - October 15, at 11:59pm ET

Regular registration is our fall option
But the Presenter option is no longer available.

Late Registration October 15 - 31, at 11:59pm ET

Want to join us at the last minute? This rate is for you!

Onsite Registration November 1-4, at 11:59pm ET

Just found out about the conference? Register on site!

NAME Intensive Institutes & School Visits
Engage with NAME scholars without missing any conference breakouts or sessions.
Don't see the institute you want? Check back. More institutes will be added in the coming weeks.
PRE-CONFERENCE INSTITUTES - Wednesday, November 1
11am-6pm Developing a Multicultural Education Curriculum
??Presenter: Bill Howe, Past-President of the National Association for Multicultural Education
Date: Wednesday, November 1
Time: 11am- 6pm (w/lunch break)
Member Discounted Rate: $49
Non-Member Rate: $69.

Since 1995, almost 20,000 people have attended the nationally recognized training program – Developing a Multicultural Curriculum (DMC). Developed originally in 1994 under a federal grant, DMC was created to meet the needs of teachers wishing to learn more effective strategies to teach minority students but also schools that wanted a curriculum that would prepare all students for a diverse workforce and a global economy. The institute follows a model based on four key steps - awareness, knowledge, skills and action. These steps include awareness of how culture affects teaching and learning, the knowledge we need to be culturally responsive, how to create multicultural lesson plans; and how to develop an individual and organizational action plan.
11:30am - 2:30pm School Leadership Matters: Strategies to Successfully Implement Culturally Responsive Leadership Approaches in Schools
Presenter: Ann E. Lopez President-Elect of NAME, Associate Professor, Teaching Stream OISE/University of Toronto​,
former school administrator Peel District School Board and former Academic Director of Initial Teacher Education at the Ontario Institute for Studies in Education, University of Toronto.
Date: Wednesday, November 1
Time: 11:30am-2:30pm
Member Discounted Rate: $29
Non-Member Rate: $49
This institute is designed to engage school leaders (teacher leaders and administrators), leaders in higher education as well as aspiring leaders interested in embedding social justice and culturally responsive approaches in their practice. We know from research and practice that culturally responsive approaches increase student engagement and achievement, community and parental involvement, reduce disciplinary issues and improves retention rates in higher education. The purpose of this institute is to share culturally responsive leadership strategies and approaches that work, explicate the challenges of this type leadership, and envision ways to overcome these challenges. This workshop will feature a select group of educational leaders who will share their experiences and coping methods as social justice leaders on their leadership journey.
Not in my school! How White Supremacy, White Privilege, And Other Forms Of Oppression Undermine Best Intentions
Presenter:Eddie Moore, Jr., The Privilege Institute
Date: Wednesday, November 1
Time: 11:30am -2:30pm
Member Discounted Rate: $29
Non-member Rate: $49
How can events like Dallas, Ferguson, Chicago, Norman, Baltimore, Cleveland, McKinney and others drive our school communities apart? Consequently, how can they be used as teachable, community-building moments? As the recent surge in highly visible racial incidents/police shootings impacts students differentially along racial lines. All schools/organizations have a unique opportunity to deepen the dialogue, understanding, and community engagement. This is an interactive and challenging session designed to explores how these headline stories impact and effect issues related to family engagement, oppression, teacher preparation, whiteness, diversity, power, privilege, oppression, leadership curriculum development, and Moore. While exploring history, white supremacy, and the manifestation of oppression in recent events, participants will develop skills and insights for effective personal and institutional transformation.
3 - 6pm - How to use a writing workshop to enhance and develop literacies, voice and identity: Conversations about Social Justice and Equity
Presenter: Elsie Lindy Olan, University of Central Florida,Assistant Professor, Language Arts Secondary Education, School of Teaching, Learning and Leadership, Program Track Coordinator English Language Arts Education, Secondary, President Central Florida Literacy Council
Date: Wednesday, Nov. 1
Time: 3 - 6pm
NAME Member Discounted Rate: $29
Non-Member Rate: $49
This institute is designed for those individuals wishing to develop a writing workshop that enhances and develops literacies, voice and identity while fostering conversations about social justice and equity. This institute covers examples of teachers and teacher candidates (different content areas) engaging in purposeful writing on topics of interest and of relevance to their communities. The facilitator will demonstrate how a writing workshop in a third space utilizes critical artmaking to frame how educators and teacher candidates co-construct writing that depicts educational spaces of literacies, voice and identity while disrupting notions about social justice and equity. The facilitator will introduce writing workshop writing samples/projects that will guide participants in a series of activities where they will identify and interpret the emphasis on developing strong writing skills via dialogue with artists and participants, art appreciation and real life experiences as a means of culturally responsive learning and teaching. This institute provides a framework for understanding how teachers and teacher candidates view, write and use social justice, culture and equity in the development of their literacies, professional identity and classroom practices.
NAME's Writing for Publication
Presenters: Penny Lisi, MC Perspectives Editor; Kevin Roxas, MC Perspectives Associate Editor
Day: Wednesday, November 1
Time: 3-6pm
NAME Member Discounted Rate: $29
Non-Member Rate: $49
This institute is designed to assist anyone interested in publishing in professional journals or other related publications, in the filed of multicultural education. The session is particularly beneficial to graduate students and junior faculty. During this interactive workshop, participants will learn about the process of writing for publishing from both a writer's perspective, as well as the editor's perspective. Topics to be covered include getting started (selecting appropriate journals, turning dissertations into articles, etc.), the submission and review process, and the relationship of publishing to tenure. Participants should be prepared to share and discuss their article ideas. Participants will receive an extensive package of materials to support their work towards becoming published authors.
SCHOOL VISITS -
School Tours will be offered both Pre-conference (Wednesday) & during the conference (Thursday & Friday).
Check back in June for school visits

© 2017 The National Association for Multicultural Education