2017 Conference Rates, Institutes, Tours, etc.

NAME 27th Annual International Conference
Salt Lake City, Utah
#NAME2017
November 1 - 5, 2017
Conference Theme: Re-Imagining Multicultural Education in Changing Times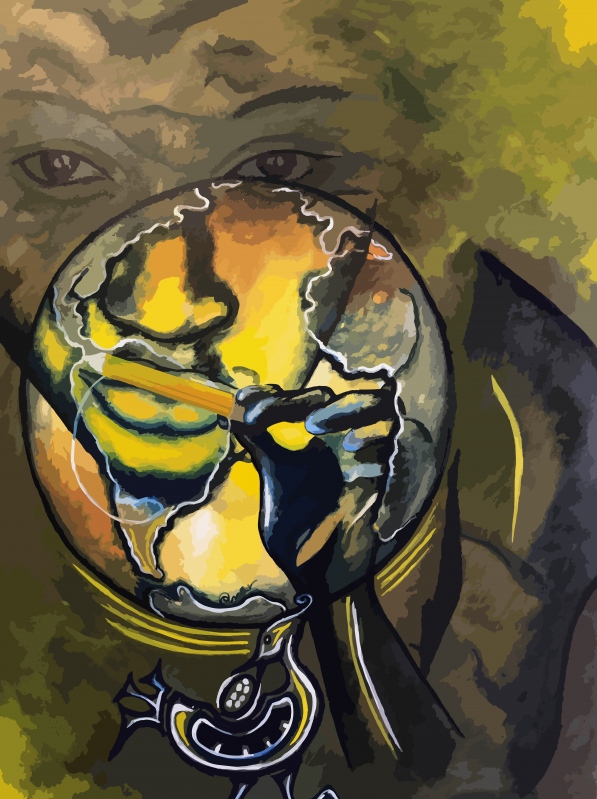 Artwork by NAME member, Omarthan Clarke http://www.omarthan.com

Hilton Salt Lake City Center, room rate $129 per night

NAME Conference Registration Types, Deadlines & Info
Back to School August 1 - Sept 22, at 11:59pm ET
Package A with 2 luncheons and banquet

NAME Member Rate (with presenter & presentation preference option) $329
NAME Member in-financial need registration (with presenter option & presenter option) $299
Non-Member Rate $439

Package B meal package not included, opening reception included

NAME Member Rate (with presenter & presentation preference option) $159.
NAME Member in-financial need registration (with presenter option & presenter option) $139
Non-Member Rate $269
NAME Conference Refund Policy
No refund for presenters
Written request required for all refunds
Full refund through July 31, minus $25 processing fee
Half refund through September 22, minus $50 processing fee
No refund after September 23

Upcoming Registration Deadlines
Back to School August 1 - Sept 22, at 11:59pm ET

Can't register as an Early Bird, still get a good deal with Back To School Registration
Presenters can still register, but the date preference is only available for Early Birds.
All Presenters must register by September 22 (no exceptions or extensions)

Regular Registration September 23 - October 15, at 11:59pm ET

Regular registration is our fall option
But the Presenter option is no longer available.

Late Registration October 15 - 31, at 11:59pm ET

Want to join us at the last minute? This rate is for you!

Onsite Registration November 1-4, at 11:59pm ET

Just found out about the conference?
Register on site!
NAME Intensive Institutes & School Visits
Member discounted rate: $29
Non-member rate: $49

PRE-CONFERENCE INTENSIVE INSTITUTES - Wednesday, November 1
Engage with NAME scholars without missing any conference breakouts or sessions.
11am - 6pm All Day Institute
Developing a Multicultural Education Curriculum
Presenter: Bill Howe, Past-President of the National Association for Multicultural Education
Date: Wednesday, November 1
Time: 11am- 6pm (w/lunch break)
Member Discounted Rate: $49
Non-Member Rate: $69.
Since 1995, almost 20,000 people have attended the nationally recognized training program – Developing a Multicultural Curriculum (DMC). Developed originally in 1994 under a federal grant, DMC was created to meet the needs of teachers wishing to learn more effective strategies to teach minority students but also schools that wanted a curriculum that would prepare all students for a diverse workforce and a global economy. The institute follows a model based on four key steps - awareness, knowledge, skills and action. These steps include awareness of how culture affects teaching and learning, the knowledge we need to be culturally responsive, how to create multicultural lesson plans; and how to develop an individual and organizational action plan.
11:30am - 2:30pm Intensive Institutes, Sessions 1
School Leadership Matters: Strategies to Successfully Implement Culturally Responsive Leadership Approaches in Schools
Presenter: Ann E. Lopez President-Elect of NAME, Associate Professor, Teaching Stream OISE/University of Toronto?,
former school administrator Peel District School Board and former Academic Director of Initial Teacher Education at the Ontario Institute for Studies in Education, University of Toronto.
Date: Wednesday, November 1
Time: 11:30am-2:30pm
Member Discounted Rate: $29
Non-Member Rate: $49
This institute is designed to engage school leaders (teacher leaders and administrators), leaders in higher education as well as aspiring leaders interested in embedding social justice and culturally responsive approaches in their practice. We know from research and practice that culturally responsive approaches increase student engagement and achievement, community and parental involvement, reduce disciplinary issues and improves retention rates in higher education. The purpose of this institute is to share culturally responsive leadership strategies and approaches that work, explicate the challenges of this type leadership, and envision ways to overcome these challenges. This workshop will feature a select group of educational leaders who will share their experiences and coping methods as social justice leaders on their leadership journey.

Using Multicultural literature to support your classroom culture/climate.
Presenter: David Parker, Ed.D., Center for Creating Community
Date: Wednesday, November 1
Time: 11:30am-2:30pm
Member Discounted Rate: $29
Non-Member Rate: $49
There are many steps to creating an intentional classroom culture and climate that is inclusive and safe for all students. Attention needs to address issues of acceptance, identity as well as confront stereotyping. This interactive institute will focus on how to use multicultural children's literature as a method to help create a positive culture and climate for learning and the development of positive character traits. Participants will explore how children's literature can be used to introduce and reinforce the development and creation of an environment that is caring and respectful to everyone. Through presentation, discussions, and activities, participants will identify books to establish the foundation for their classroom (or school) climate.
Participants will be able to:
Understand the importance of creating an authentically inclusive classroom culture/climate.
Identify authentic multicultural books
Design a foundation of their anticipated class culture with the multicultural books as a foundation
If you don't have something nice to say…?
Presenter: Danné E. Davis, Ph.D.?
Date: Wednesday, November 1
Time: 11:30am-2:30pm
Member Discounted Rate: $29
Non-Member Rate: $49
At some point during our youth adults admonished, if you don't have anything nice to say, don't say anything. Yet, for many of today's adults and youth, rudeness presents as the rule rather than the exception. This intensive institute focuses on compliments—affirming speech that recognizes favor in people. Compliments are paramount for civil societies. Kind words lift out spirits; they unite people; praise fosters community. Ultimately, when a person feels good, they "do good."
Multicultural education compels us to know and respect members of our community. Words of praise can facilitate familiarity. The current climate of global cultural insensitivity warrants a conversation about compliments. After discussing compliments, this intensive institute invites attendees to adopt an action plan.
Desired outcomes include comparing individual lived experiences with the literature on compliments; analyzing impolite scenarios; developing compliment sharing action plans. Because practicing kindness helps to counter tyranny and oppression, this intensive institute resonates with all organizing levels.
Not in my school! How White Supremacy, White Privilege, And Other Forms Of Oppression Undermine Best Intentions
Presenter: Eddie Moore, Jr., The Privilege Institute
Date: Wednesday, November 1
Time: 11:30am -2:30pm
Member Discounted Rate: $29
Non-member Rate: $49
How can events like Dallas, Ferguson, Chicago, Norman, Baltimore, Cleveland, McKinney and others drive our school communities apart? Consequently, how can they be used as teachable, community-building moments? As the recent surge in highly visible racial incidents/police shootings impacts students differentially along racial lines. All schools/organizations have a unique opportunity to deepen the dialogue, understanding, and community engagement. This is an interactive and challenging session designed to explores how these headline stories impact and effect issues related to family engagement, oppression, teacher preparation, whiteness, diversity, power, privilege, oppression, leadership curriculum development, and Moore. While exploring history, white supremacy, and the manifestation of oppression in recent events, participants will develop skills and insights for effective personal and institutional transformation.
3-6pm Intensive Institutes, Sessions 2
How to use a writing workshop to enhance and develop literacies, voice and identity: Conversations about Social Justice and Equity
Presenter: Elsie Lindy Olan, University of Central Florida,Assistant Professor, Language Arts Secondary Education, School of Teaching, Learning and Leadership, Program Track Coordinator English Language Arts Education, Secondary, President Central Florida Literacy Council
Date: Wednesday, November 1
Time: 3 - 6pm
NAME Member Discounted Rate: $29
Non-Member Rate: $49
This institute is designed for those individuals wishing to develop a writing workshop that enhances and develops literacies, voice and identity while fostering conversations about social justice and equity. This institute covers examples of teachers and teacher candidates (different content areas) engaging in purposeful writing on topics of interest and of relevance to their communities. The facilitator will demonstrate how a writing workshop in a third space utilizes critical artmaking to frame how educators and teacher candidates co-construct writing that depicts educational spaces of literacies, voice and identity while disrupting notions about social justice and equity. The facilitator will introduce writing workshop writing samples/projects that will guide participants in a series of activities where they will identify and interpret the emphasis on developing strong writing skills via dialogue with artists and participants, art appreciation and real life experiences as a means of culturally responsive learning and teaching. This institute provides a framework for understanding how teachers and teacher candidates view, write and use social justice, culture and equity in the development of their literacies, professional identity and classroom practices.

Bridging Technology and Multicultural Education
Krista Ruggles, Assistant Professor at Utah Valley University
Date: Wednesday, November 1
Time: 3 - 6pm
NAME Member Discounted Rate: $29
Non-Member Rate: $49
In order to prepare diverse students to be successful in the 21st century, it is critical that they develop a deep understanding and are provided with authentic opportunities to acquire advanced technological skills. Unfortunately, teachers are either unprepared to facilitate these learning experiences or feel as though they do not have adequate time or resources to accomplish the task. This interactive institute will highlight specific tools that can be used in pre-service teacher preparation programs and in schools to engage diverse learners while providing them with an opportunity to strengthen their ability to utilize technology in powerful and engaging ways.

Disciplined Too Young & Too Often: Understanding The School-To-Prison Pipeline
Nubia Peña & David Dominguez
Date: Wednesday, November 1
Time: 3 - 6pm
NAME Member Discounted Rate: $29
Non-Member Rate: $49
Across the country, school systems are shutting the doors of academic opportunity and funneling children into the juvenile and criminal justice systems by using overly harsh discipline practices to address student misbehavior. Advocates, educators, law enforcement and community partners must be aware of current issues that increase a youth's vulnerability to perpetration in order to create innovative and relevant ways of engaging with targeted youth. This presentation will provide a brief overview of the pipeline and the various intersections of vulnerability that increase a child's risk of victimization. In addition, advocates will be encouraged to get involved in mitigating STPP issues to increase protective factors within schools by addressing policy change and reform.
NAME's Writing for Publication
Presenters: Penny Lisi, MC Perspectives Editor; Kevin Roxas, MC Perspectives Associate Editor
Day: Wednesday, November 1
Time: 3-6pm
NAME Member Discounted Rate: $29
Non-Member Rate: $49
This institute is designed to assist anyone interested in publishing in professional journals or other related publications, in the filed of multicultural education. The session is particularly beneficial to graduate students and junior faculty. During this interactive workshop, participants will learn about the process of writing for publishing from both a writer's perspective, as well as the editor's perspective. Topics to be covered include getting started (selecting appropriate journals, turning dissertations into articles, etc.), the submission and review process, and the relationship of publishing to tenure. Participants should be prepared to share and discuss their article ideas. Participants will receive an extensive package of materials to support their work towards becoming published authors.
SCHOOL VISITS
Preconference visits - Wednesday, visits during conference - Thursday & Friday



Wednesday, November 1
Serving Students on the Autism Spectrum: Pingree School
Day: Wednesday, November 1
Time: 8:30 - 11:00am
NAME Member Discounted Rate: $29
Non-Member Rate: $49
(Description pending)

Trauma-informed Schooling Practices: Rose Park
Day: Wednesday, November 1
Time: 12:00 - 2:30pm
NAME Member Discounted Rate: $29
Non-Member Rate: $49
Rose Park Elementary & Community school has undergone dramatic institutional change over the past five years being the public school in Utah to open and sustain: a social justice early childhood Montessori Program, a student wellness center; focusing on trauma-informed schooling practices; as well as myriad programs to support educational equity for youth in an urban public school. The tour will highlight our school culture and climate discussing how our move to move community-centric practices has allowed us to adopt school values that embody our neighborhood and community as a whole while also supporting and developing teachers to engage in practices that reduce educational inequity in the classroom; using home visits to expand our commitment to family-school partnerships. Finally, we will highlight classroom teachers that are taking equity and multicultural education to the next level by developing inquiry and project-based learning to meet ever-changing student needs while building on family assets.
Thursday, November 2
Culturally Relevant Schooling: Mana Academy
Day: Thursday, November 2
Time: 9 - 11:30am
NAME Member Discounted Rate: $29
Non-Member Rate: $49
Utah houses the 2nd largest population (per capita) of Pacific Islanders in the United States and the 4th largest in total population. Utah hosts the fastest growing Tongan and Samoan populations in the U.S. and have been working to address the needs of Pacific Islander students in culturally responsible ways. Mana Academy has a mission to develop scholars who are rooted in their native cultures and are prepared to be the leaders of tomorrow. Mana Academy Charter School is a community and family centered school committed to educational excellence and cultural sustainability. We provide a learning environment that is culturally relevant and inclusive. We strive to meet the needs of all learners by designing academically challenging work that is meaningful, engaging and inspire innovation, exploration, discovery and creativity. We empower all students to access, enroll and graduate from college. While the majority of Mana Academy students self-identify as Pacific Islander, there are students from a number of other cultural backgrounds and communities. Visitors will be treated to a meeting with Mana administrators and teachers, a classroom observation, and a cultural performance.

Special two school visit:
International High School and Tumaini Welcome & Transition Center
Day: Thursday, November 1
Time: 12:00 - 2:50pm
NAME Member Discounted Rate: $29
Non-Member Rate: $49

Utah International Charter School
This school is a public charter junior high and high school that opened in August 2013. First, they only accepted students in grades 7 to 10, but now offer grade levels 7 – 12. Their mission is to provide a rigorous and relevant education for secondary students interested in global perspectives, including recently arriving immigrants, refugees, and native English speakers. Their vision is to honor and celebrate each student's culture and identity while empowering him or her with language, global literacy, collaboration, leadership, and critical thinking skills. A vast amount of educational and cognitive research indicates that these four factors increase student learning and keep kids in school: 1) a small school setting, 2) meaningful relationships between teachers and students, 3) mixed-ability grouping; no tracking, and 4) teachers who collaborate. They also focus on student learning through project-based interdisciplinary instruction that engages students with hands-on learning that is applicable to the real world.

Tumaini Welcome and Transition Center (Granite School District)
The Tumaini Welcome and Transition Center is a special school in Granite School District that helps newcomer students successfully transition into their home schools. Participants receive an intensive two week instructional program focusing on academic and social skills in English. The curriculum includes oral language, school culture, literacy, numeracy, computers, and collaborative learning. As students transition to home schools, parent navigators and multilingual refugee support staff will continue to conduct school and home visits. To facilitate family involvement, parents will participate in ESL, computer skills, and school navigation classes. Other services include: language support and translation, school acculturation, social skills, academic skills, health awareness, ESL placement, lunch, ongoing monitoring & support, and family engagement.
Granite School District, located in the Salt Lake Valley, operates 63 elementary schools, 16 junior high schools, 8 high schools, as well as other special schools and programs. With more than 67,000 students, Granite is the third largest district in Utah and is among the largest public school districts in the nation.

Friday, November 3
Latinos in Action: West High School
Day: Friday, November 3
Time: 9 - 11:30am
NAME Member Discounted Rate: $29
Non-Member Rate: $49
The Mission of Latinos in Action (LIA) is "Empowering Latino youth to lead and strengthen their communities through college and career readiness." Rather than focusing on student deficits, LIA develops the assets students bring to the table, including their culture, bilingualism, drive and individual talents and abilities. Since its inception, LIA students have maintained a 96% graduation rate. The four pillars of LIA are 1) Personal Assets: All LIA students identify and leverage their cultural, social, and personal assets, 2) Excellence in Education: All LIA students graduate high school, college and career ready, 3) Service: All LIA students participate in weekly literacy tutoring to young students, and 4) Leadership: All LIA students take on leadership positions in LIA committees and perceive themselves as leaders. The LIA classroom model is implemented as an elective course for Middle School, Junior High and High Schools. Class time is split between a rigorous college/career readiness curriculum and literacy tutoring at local elementary schools. Outside of this, LIA students serve in their communities, are involved in extracurricular activities, and participate in college preparatory coursework such as AP, Concurrent Enrollment and Honors classes. Utah is one of 5 states to offer the LIA program. It is available in 25 Utah school districts, and is offered to students in 58 Utah high schools and 38 Junior High Schools. This program tour will offer participants to view LIA at West High School, Utah's oldest high school and only urban/downtown high school. The school's Latino population is the largest segment of the student body, approximately 44% (total population is over 2500 students). The school is home to Utah's first IB program, offers the only IBCP program in the state, and is consistently ranked as one of the top schools in Utah.

Dual Language Immersion and Family and Community Engagement: Mountain View Community Center
Day: Friday, November 3
Time: 12:30 - 2:50pm
NAME Member Discounted Rate: $29
Non-Member Rate: $49
(Description pending)
NAME 2017 Conference Registration:
https://www.viethconsulting.com/members/evr/reg_event.php?orgcode=NAME&evid=16627433?


© 2017 The National Association for Multicultural Education