NAME 2017 Board of Directors Slate of Candidates





2017 Board of Directors positions open for election are
Executive Board Position:
Board of Directors Secretary
Regional Directors:
Region 3
Alabama, Florida, Georgia, Kentucky, Mississippi, North Carolina, South Carolina, Tennessee
Region 5
Arkansas, Colorado, Iowa, Kansas, Louisiana, Missouri, Nebraska, New Mexico, Oklahoma, Texas
Region 7
Alaska, Hawaii, Idaho, Oregon, Washington State
Member voting will be open July 31 at 11:59 PM, Eastern Time

A link to the ballot has been emailed to NAME Members.
The election links to vote is also be available on your member page, when you log-in to NAME Member Area.
The members of Region 3, 5 and 7 have two ballots to allow them to vote for both national and regional offices.
Voting for the NAME Board is a benefit of a paid NAME membership

Scroll down to read the candidate's abridged bios and leadership statements
They are listed in the following order:
Executive Board Candidates
Regional Director Candidates
EXECUTIVE BOARD POSITION
BOARD SECRETARY CANDIDATES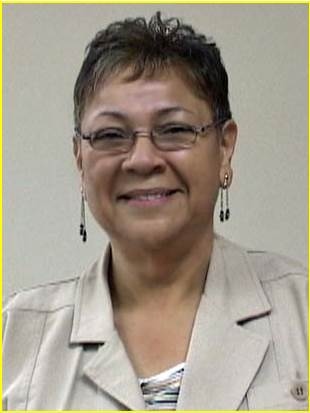 MELBA VENISON

Brief Biography:
Dr. Melba Venison received her Ph.D in 2008 from the Union Institute and University in Interdisciplinary Studies, with a concentration in Educational Leadership and Systems, and a specialization in Reading and Instructional Development and Technology. She has published articles in The Journal of Urban Education and book chapters in Best Practices for Teaching in Urban Schools and Education Leading Challenge to Alleviate School Violence. Dr. Melba Venison has been an active member of the Board of Director for 2 terms. She would like to continue to serve on Board as National Secretary.
Dr. Venison has been a NAME member since 2003. She served as Co-Chair of the 2008 annual conference in New Orleans. She serves as Region 2 Board Member. She also served on national committee for 2015 conference in New Orleans, LA. She also assisted in the development of the New Orleans Chapter of NAME in 2015. Dr. Venison worked with the newly developed NAME Chapter in
meeting its responsibilities as a local chapter in the preparation for the Annual Conference in New Orleans. She has served as reviewer for proposals submitted for conference presentations 2014-2016. She has also serve as Co-Chair and Chair of the Scholarship Committee 2014-2016. She has taken minutes in the past for other organizations in which she been a part including sorority meetings, church meetings, civic and social organizations.

Brief description of leadership goals:
As a member of the NAME Executive Board Dr. Venison would like to serve as a liaison to to get more K-12 schools involved with NAME. She particularly would like to work with principals, teachers, and staff to get them move involved with NAME. By exposing them to NAME Dr. Venison hopes to create dialogue to establish long and short term plans to share practices shared through NAME in their schools and practices. There is also an opportunity for K-12 schools to share with NAME in terms of what they would like to see the organization do. This would allow the sharing of ideas and development of effective practices. Dr. Venison also feels it's important for NAME to develop a collaborative effort with its membership to create positive experiences and effective changes. Dr. Venison feels it is not only important to discuss but facilitate effective practices.



LISA ZAGUMNY
Brief Biography:
I hold a Ph.D. in Social Foundations of Education from the University of Tennessee, a master's in art history from the University of Wisconsin-Milwaukee, and a bachelor's in history from Central Michigan University. I serve as the Associate Dean and Director of Doctoral Studies in the College of Education at Tennessee Technological University. My research interests deal specifically with multicultural education and social justice. I volunteer for my local public television channel and my university service includes 6 committees that address diversity and equity. I serve as a manuscript reviewer for 3 international journals.
I have held NAME membership since 2010 and have attended each conference since that time. At the national level, I have helped with the annual conference for 6 years with everything from chairing the proposal review committee, scheduling, program book, intensive institutes, registration trouble shooter, school tour efforts, packing up, and more. My 7 years of involvement with NAME have been quite active with service to the organization. I helped establish the Tennessee state chapter of NAME I have prior Board service as the director of Region 3 and prior committee experience chairing the Proposal Review Committee and the Development Committee. Summer of 2016, I coordinated a local NAME conference held at my institution. Since 2014, whenever the NAME Board secretary is unavailable, I serve as secretary for the board, taking and disseminating minutes for board meetings and conference calls, in an efficient and timely fashion.

Brief description of leadership goals:
The membership of NAME lends itself to advancing the organization's goals. By working together can we make strides in addressing important issues. Fostering collaboration is a strength; I enjoy teamwork to utilize individual strengths to achieve a group goal. As a foundationist, it is important to me that service institutions such as universities and P-12 schools strive to provide a quality education to all students and their families. Formal educational institutions are situated in local communities where access to educational opportunities have not always been realized by all community members. Equity-minded relational work must take seriously policy and curriculum. The intra-connectedness of research, policy, and service can serve to infuse activism with direction and passion. Through my service to NAME, I hope to foster shifts in mindsets. By working with teachers, administrators, faculty members, families, and students, we can nurture and work to achieve communities of care.




REGIONAL DIRECTOR POSITIONS
Note: only paid members in each Region will vote for the candidate for that Region's Director.

REGION 3 DIRECTOR CANDIDATE
This region includes Alabama, Florida, Georgia, Kentucky, Mississippi, North Carolina, South Carolina, Tennessee

SUSAN V. BENNETT

Brief Biography:
Dr. Susan V. Bennett is professor in Literacy Education at the College of Education at the University of South Florida St. Petersburg, and prior to this position, was a literacy professor at the University of Mississippi. She taught elementary school on the Navajo Reservation in New Mexico and in urban schools in Ohio and Florida. Susan integrates diversity and multicultural education into her undergraduate and graduate courses. Her research interests include culturally responsive pedagogy, creative arts, multicultural literature, and literacy. She has presented her research nationally and internationally. Recently, Susan began to teach creative arts with literacy to incarcerated youth.

I became a member of NAME in 2008 as a doctoral student. Out of the ten years of membership, I presented at eight conferences and will present at my ninth conference this year. For the past four years, I reviewed proposals for the NAME conference and articles for Multicultural Perspectives, from 2013 and until now. For the 2016 and 2017 conferences, I also reviewed films. I volunteered at the registration desk in 2012, 2015 and 2016. In 2011, I was one of the founding members of the International Chapter of NAME, and I then became treasurer of the chapter. I was elected the president of the International Chapter in 2015.

Brief description of leadership goals:
Susan's leadership goal is to advance the work of NAME by continuing to advocate and advance the organizations mission and goal in her work as an educator.

REGION 5 DIRECTOR CANDIDATES
This regions includes Arkansas, Colorado, Iowa, Kansas, Louisiana, Missouri, Nebraska, New Mexico, Oklahoma, Texas

ASHRAF ESMAIL

Brief Biography:
Dr. Ashraf Esmail is a Program Coordinator in the School of Social Sciences at Dillard University. He has published books including Youth Violence in American Schools: How Can it Be Alleviated, The Devastating Impact of Hurricanes Katrina and Rita on Health and Education: Voice of the Children, The Use of Instructional Technology in Dealing with Disasters: How Universities Used IT During Hurricane Katrina, Making Math Learning Fun for Inner City School Students, Charter Schools: Answering the Call; Saving Our Children, Perceptions of Developing Cultural Awareness of First Level High School Arabic Language Learners, Alleviating Bullying: Conquering the Challenge of Violent Crimes and Perspectives on Diversity, Equity, and Social Justice in Educational Leadership. He serves on the Board for the National Association of Peace Education and the American Association of World Doctors. He also serves as senior editor for the Journal of Education and Social Justice and is the chief editor for the International Journal of Leadership, Education and Business Studies. Dr. Esmail won the President's All Star Award for outstanding faculty in 2016-2017, at Dillard University

Ashraf Email has demonstrated exemplary service to the National Association for Multicultural Education, as a committed and engaged member for over 15 years. He served as Co-Chair for the NAME annual conference, in 2008, served on the NAME 25th Anniversary Conference committee, in 2015. He also served as Co-Chair of the proposal Review Committee for NAME's International Conference for 7 years, as well as volunteering at the annual conference and serving on numerous national committees for NAME. Locally, he served as President of the Louisiana chapter of NAME, and currently serves as secretary for the state chapter. These experiences will allow him a great perspective in working with NAME on a national and local level and the importance of working other local NAME chapters.

Brief description of leadership goals:
Dr. Esmail is extremely cognizant of the challenges local chapters face in advancing the agenda of multicultural education. He understands the importance of NAME's mission and realizes that it is the responsibility of the individual chapters to perpetuate that mission. Additionally, having served on various national committees, he brings a depth of understanding about NAME to the region and local chapters.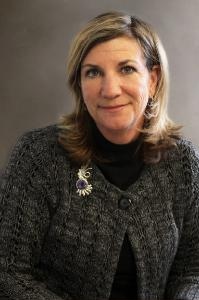 JAN PERRY EVENSTAD
Brief Biography:
Jan Perry Evenstad, Ph.D. is an Associate Professor at Metropolitan State College of Denver in the Department Secondary and Technology Education. She teaches an Educational Psychology and Philosophy class as well as, Issues in Multicultural Urban Secondary Education. Jan also serves as the Director of the Western Educational Equity Assistance Center one of four regional Equity Assistance Centers serving 13 states and 3 commonwealths upon request serving preK-12 educators, public schools, state educational agencies, Tribal education agencies. Providing technical assistance and professional development for educators on race, gender, national origin, religion, and socioeconomic status. She has worked in the area of educational equity and social justice for many years at two regional Equity Assistance Centers and the Colorado Department of Education as a race and gender Equity Specialist. She was one of the co-founders of the Colorado Chapter of (National Association of Multicultural Educators) NAME. Her areas of research and professional development have been in: diversity, assessment, gender equity, Title IX, Indian Education, bullying and sexual harassment. She is a national trainer for GESA (Generating Expectations for Student Achievement), SIOP (Sheltered Instruction Observation Protocol), Olweus Bully Prevention Program, Aggressor Victims and Bystanders and Restorative Justice Practices.

I have been a NAME member since the mid 1990's, and have attended two national conferences over the last three years and have attended at least four over the past five years. I am one of the founding members of the Colorado Chapter of NAME and have been Co-chair and/or Co-President more than once and currently hold that position. I was part of the host committee for the national NAME conference in Denver, CO in 2009. I have chaired the proposal committee for the CO-NAME for the past three years. In 2012 I reviewed proposals for the National NAME Conference that was held in Philadelphia. PA.

Brief description of leadership goals:
One of the primary reasons for wanting to serve on the Board of NAME is to continue to advance multicultural education, equity and social justice. During these changing times nationally, where we see the efforts to dismantle not only the US Department of Education but that of the Office for Civil Rights, it is imperative that NAME be that advocacy vehicle in advancing educational equity and civil rights. Now, more than ever, we need to advance multicultural education and to make sure that the civil rights of all students, families and educators are upheld. I believe it is important work to reframe the national discussion on current and emerging policies that impact political, socioeconomic, social justice and educational equity in schools. I feel I am in a unique position to be able to advance the goal and mission of NAME throughout the region as the Western Educational Equity Assistance Center (WEEAC) serves 13 states and 3 commonwealths, of which 3 states of NAME's Region 5 are included (Arizona, Colorado, and New Mexico). I will work to encourage my fellow Equity Assistance Center Directors to become more actively involved with NAME as it aligns with the work Equity Assistance Centers do.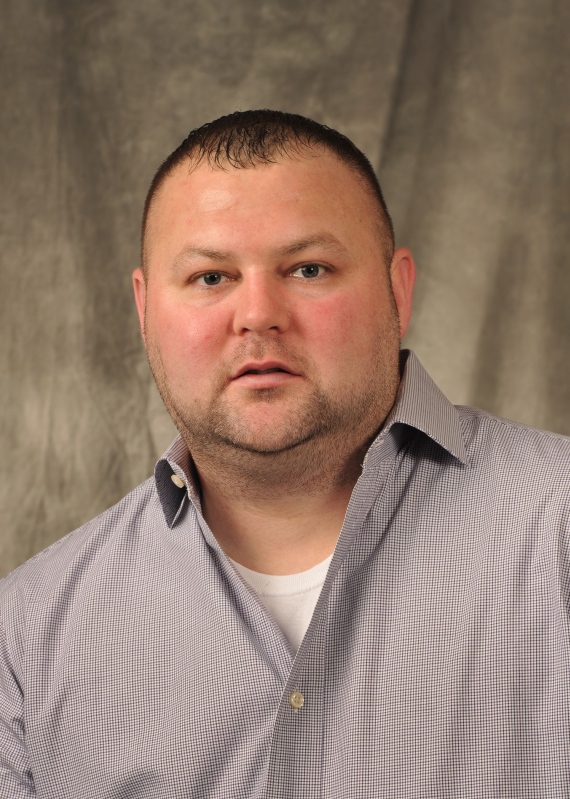 BRANDON L. FOX
Brief Biography:
I hold a Ph.D. in Curriculum and Instruction with an emphasis in Multicultural Education from Texas A&M University. I mostly attended small rural public schools during my kindergarten through twelfth grade schooling with two brief stints in urban settings. I am currently an Associate Professor in the Department of Elementary Education at Stephen F. Austin State University. While here at SFASU, I have served as coordinator for three graduate programs in Elementary Education and have facilitated various graduate and undergraduate courses. I have also taught courses at both the University of Wisconsin-Eau Claire and Texas A&M University-College Station. I have four years of mathematics teaching experience in Texas public schools and have served as a baseball and cross-country coach. I embrace the opportunity to further scholarship as it relates to schooling, education, and society. My research interests include critical approaches to multicultural education, culturally responsive pedagogy, and equity and access. Recently, I was awarded the Montgomery Professorship in Humane Education to further expand on humanistic approaches to education.

I first attended the NAME annual meeting in 2008 and have attended each conference since. I have reviewed conference proposals for the organization since 2012. I led the development of the Wisconsin Chapter of NAME in 2012. Since relocating to Texas my focus shifted to the Texas Chapter. In 2012, I have been on the National Bylaws Committee, serving as chair since 2013. I have served the organization as Parliamentarian since 2013. I have also served on the Publications Committee and MCE Film Review Committee. In addition, I have served as co-editor of the NAME newsletter with Dr. Cherry Gooden. Since 2013, I have worked with Dr. Gooden in coordinating the annual First Timer's Orientation and helped coordinate the mentoring event at conference. Beginning with the 2013 conference, I have coordinated the Social Justice Dine & Dialogue guided by the vision of NAME Director Bette Tate-Beaver. Although, much of my conference-related work has been with the Dine & Dialogue, First Timer's and Mentoring sessions, I also volunteer at registration and in whatever capacity needed, such as with the Film Festival showings. Locally, I serve as the President-Elect for the Texas Chapter of NAME. Previously, I served as a Member At-Large for the state chapter. As President-Elect for Texas NAME, I served as Conference Chair for the 2017 Texas-NAME conference at Stephen F. Austin State University. In 2016 I received the G. Pritchy Smith Multicultural Educator Award at the NAME conference in Cleveland.
Brief description of leadership goals:
I believe that the strength of NAME depends on the level of engagement, productivity, and connectedness of each chapter and region. As Region 5 Director, I hope to advance the development of both chapters and affiliations. We must advance multicultural education prior to and throughout the process of movement building and chapter formation. I believe as regional director, the organization and regional director must be available, present, and active in encouraging and supporting both development of chapters and sustaining and advancing chapters. One way to do this is to establish and lead an advisory committee and to lead regional events. One goal that I have would be to establish digital connectedness for all states within our region and use this as a platform for information and action.
I feel that our regions are critical networks in the organization and I would like to serve on the Board as Regional Director to further build the connectedness of our region and to "provide opportunities for learning in order to advance multicultural education, equity, and social justice" and to create a digital platform to "proactively reframe public debate and to impact current and emerging policies…" as stated in the vision of NAME.


REGION 7 DIRECTOR CANDIDATE
This region includes Alaska, Hawaii, Idaho, Oregon, Washington

DA VERNE BELL
Brief Biography:
Dr. Da Verne Bell has over 25 years of experience in equity/diversity/ inclusion positions. Have provided professional development for K-12 teachers. Her work includes program development for diversity recruitment, affirmative action, boundary invasion, compliance issues and reporting. She has received many honors, awards and recognitions including, Clark County, Washington Woman of Achievement; Val Joshua Racial Justice Award and Woman of the Year from Seattle University. I continue to work to ensure educational systems provide academic learning, services/opportunities that are equitable, excellent and inclusive for all. My roles have been many: (i.e. bridge builder, learner, listener, mentor, teacher, researcher, etc) to impart skills and values to bring diverse people together while still honoring their unique differences.

As a NAME member since 1994, I have over 25 years experience, professionally and as volunteer activist, specializing in the development and facilitation of equity initiatives, designing and conducting diversity recruitment strategies, cultural diversity/equity training programs, anti harassment/discrimination, compliance/investigations; and the development of position statements on proposed state and federal legislation on equity issues, human rights and social justice reform. In the last 5 years my service and engagement has included serving on the Board first as Region 1 Director, then as Secretary. My committee service includes the Awards Committee, the Political Action Committee, the Membership committee and the conference coordination team. I have been an Intensive Institutes Presenter, Workshop facilitator, Roundtable discussion facilitator For the last 7 years, I worked preparing conference materials for registration, vendors setup, announcements, and more...where ever the need happens to be at any given time.

Brief description of leadership goals:
I strongly believe in and have chosen my life work's to be in what I refer to as a "continual circle", that is the "cultural continual circle of learning, growing, mentoring, cultivating successors, giving back, learning more and teaching others to do the same;" with love, care, compassion; promoting justice, inclusion and equity. My leadership style is based on a strong foundation of values: interdependence, empowerment, diversity, social justice, self awareness; working to ensure that all achieve their greatest potential regardless of gender, race, ethnicity, learning style or economic status; to help people find their voice and unlock their gifts.

My work with NAME and serving on the Board has allowed me the opportunity to work diligently to serve as a growth agent to "create opportunities for others to succeed"…to take a stand and make a difference.

NAME Board of Director Elections will be open is until July 31, 2017
NAME Members have received emails with a link to the ballot.
The election links to vote will also be available on your member page, when you log-in to NAME Member Area.
NAME members of Region 3, 5 and 7 will have two ballots, to allow them to vote for both national and regional offices.
Voting for the NAME Board is a benefit of a paid NAME membership.